The Captain Tom 100 Challenge.
"Tomorrow will be a good day" – Captain Tom Moore
One positive and uplifting moment of 2020 that we will all remember, is undeniably the amazing feat of Captain Tom Moore. On 6th April 2020 he began making laps in his garden with the goal of raising £1000 for the NHS. 100 laps later and he raised the astonishing £38.9 million to support our key workers.
Friday 30th April would've been Captain Moore's 101 birthday and, in his honour, The Captain Tom Foundation and Mass Participation Sport Organisers, have created the Captain Tom 100 Challenge.
We would like to invite you to help us celebrate his generosity of spirit and his sense of fun by taking on your own Captain Tom 100. People of all ages and abilities can take part by doing an activity involving the number 100, any time between 30th April and 3rd May. Here are some ideas to name a few:
Doing 100 hula hoops;
Tossing 100 pancakes;
Walking or running 100 metres;
Scoring 100 goals;
Creating a 100-song playlist and so much more! Do it your way!
If you feel inspired and want to take part of this incredible movement, you can do so by creating your fundraising page in support of Music for my Mind or donating directly to support our work. Just use this button below.
Whether you do it yourself or get the whole family involved, remember to have fun and comply with all Government restrictions in place! Don't forget to film yourself doing the challenges or take photos and share them with us and on social media by using #CaptainTom100. We would love to see your challenges!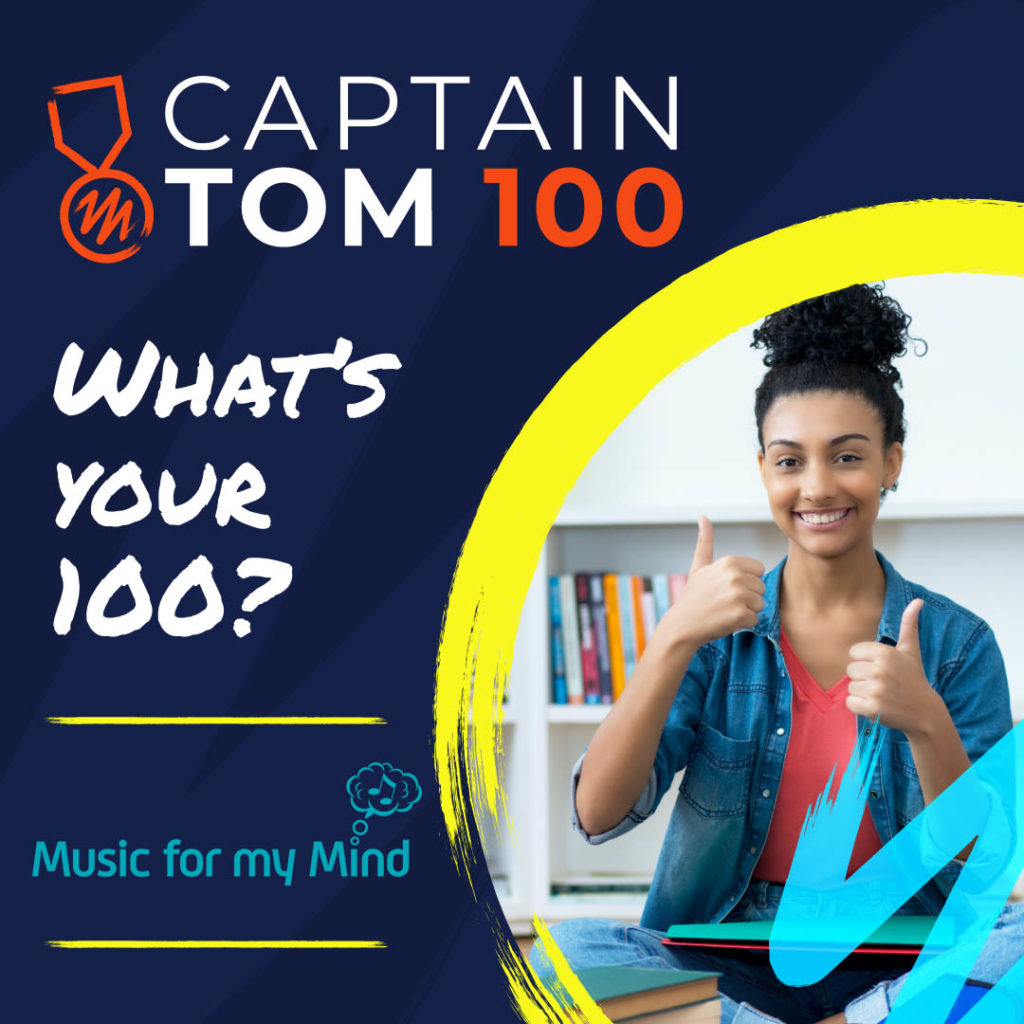 Help us test our playlist creation App.