Creating personalised playlists for those
living with dementia
Music for my Mind - Our Story
Music for my Mind (Registered charity number 1167246) is an innovative young charity aiming to improve the well-being of people living with dementia (over 850,000 in the UK alone), their family, friends and care-providers, by creating and making personalised music widely available, as an affordable therapy in dementia care (e.g. to recreate connections with relatives, reduce reliance on drug treatments, manage anxiety, combat depression and ease stress during difficult care events).
Why was MFMM established?
We all have soundtracks to our lives. Music touches so much of life that a particular song can bring back treasured memories or clear visions of the past. There is growing evidence that personalised music can be calming and/or stimulating for people living with dementia; it can recreate the 'common ground' stolen from relationships and improve their well-being and that of those close to them.
Using music to access memories for people living with dementia is not a new idea; music therapists have recognised its benefits for many years. Using technology to select and deliver favourite music is new and conducting research will provide the evidence needed to influence policy makers, care providers and clinicians to deploy personalised music listening appropriately within dementia care and social prescribing.
 We want to enable people affected by dementia to enjoy their life soundtrack through easy-to-access personalised music that improves their quality of life and the well-being of those closest to them.
How are we delivering our vision?
Our long-term vision is for every care home in Britain to have a music programme and for everyone living with dementia to benefit from music as an integral part of the therapy and care they receive. Our mission, therefore, is: through research and technological development, to promote and enable the take up of personalised music to improve the well-being of people living with dementia, their relatives, friends and carers.
Read more about our projects:
Meet our Trustees and Team
Music for my Mind has the backing of a committed and influential Board, chaired by the Founder, Professor Keith McAdam, whose background in clinical medicine and research has helped us envision a step by step process to achieve our goal of improving quality of life for people living with dementia, working with cross-disciplinary collaborators.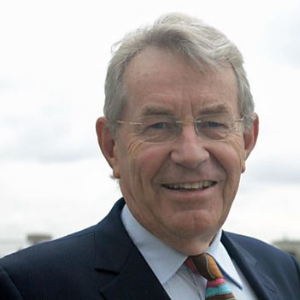 Keith McAdam is Emeritus Professor at London School of Hygiene and Tropical Medicine and International Advisor at the Royal College of Physicians. He was the foundation director (2004-7) at the Infectious Diseases Institute in Uganda, where a Creativity Initiative illustrated the powerful effects of music and art in promoting wellbeing and personal involvement of people living with HIV.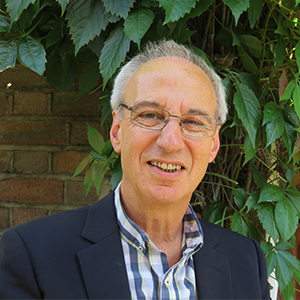 Professor Sir Nick Black is Professor of Health Services Research at the London School of Hygiene and Tropical Medicine. His main research interests include methods for assessing the quality of health care and approaches to transforming health and care through local creativity and entrepreneurship. For ten years he led the reinvigoration of clinical audit in the NHS as Chair of the DHSC National Advisory Group for Clinical Audit and Enquiries. He also studies and writes on the history of health care.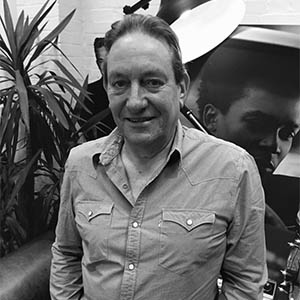 Tim Clark is co-founder of ie:music, the artist management company renowned for representing some of the industry's most successful artists, including Robbie Williams, Lily Allen and Passenger. He has been Vice-President for UNICEF since 2002 and played a key role in developing Soccer Aid for UNICEF.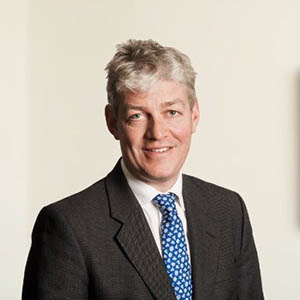 Nicholas Craig is a Barrister, specialising in Commercial Litigation and International Arbitration. He provides legal advice to the organisation.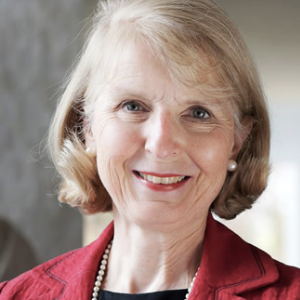 Linda Luxon is Emeritus Professor at UCL and Honorary Consultant Physician in Neuro-Otology at the National Hospital for Neurology and Neurosurgery. Currently she is Chair of Audiovestibular Medicine at the University of London, based at University College London and an Honorary Treasurer at The Royal Society of Medicine and former Treasurer at the Royal College of Physicians.
Roberto Neri is the Executive Vice President of Downtown UK and Head of Business Development for Europe where he oversees the UK's office and has broader international responsibilities. Roberto joined Downtown Music in 2015 as part of the acquisition of Eagle-i Music. Roberto founded Eagle-i Music in 2011, which represented over 40,000 compositions and included clients such as: John Lennon (Lenono), Sir George Martin, Deep Purple and B.A. Robertson.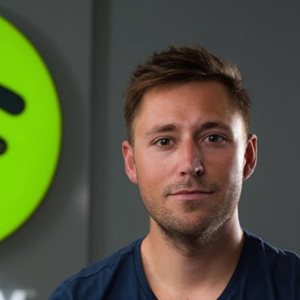 Mark Williamson is a Co-Founder and CEO of ROSTR – a start-up company building technology to help create a more modern, connected and fair music industry. Previously he lead the Spotify Artist Services Team worldwide. He was responsible for building relationships with artists and their teams, managers, agents, lawyers and marketeers. Mark is keen to use music technology to support Music for my Mind.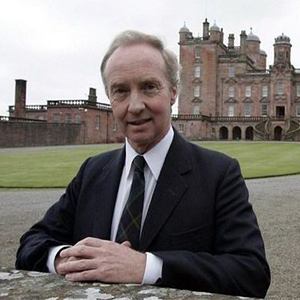 Richard Scott, 10th Duke of Buccleuch and the 12th Duke of Queensberry, has made his family home in Nithsdale in Dumfriesshire. Married with four children he is involved in management of the historic family estate businesses, heritage properties and art collections. He was made a KBE in 2000 and has held many notable public appointments over the years including President of the Royal Scottish Geographical Society and Director of Border Television.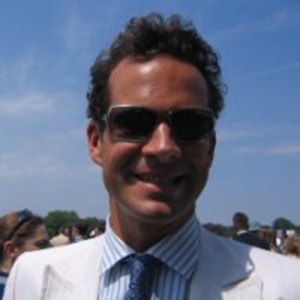 Liam Fisher-Jones is the Chief Development Officer at the African Leadership Group and a Director at AMREF Health Africa, the continent's largest home grown health organisation. His previous roles include director at More Partnership (a leading fundraising and strategic advisory firm for the third sector); Development Director for Physicians for Africa; fundraising for the Royal Shakespeare Company (where he ran a £113m campaign).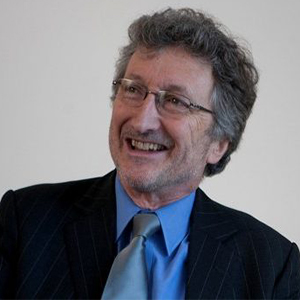 The Right Honourable Lord Hollick is a Member of the House of Lords. He is a non-executive director of Honeywell International. He was Chief Executive of UBM plc, a Partner at KKR and led the media industry team in Europe. He was Chairman of SBS Broadcasting and a director of The Nielsen Company. He is a member of the board of the Bureau of Investigative Journalism and The Royal Society.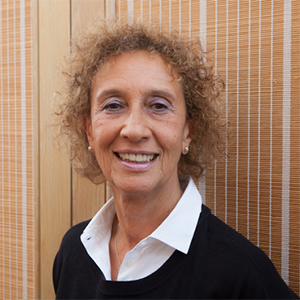 Lady Hollick OBE is a businesswoman and consultant with a wide-ranging involvement in broadcasting and the arts. A former investigative journalist, she worked for many years in television (as Sue Woodford), where her roles included founding commissioning editor of Multicultural Programmes for Channel 4 and producer/ director of World in Action for Granada TV. Other causes and organisations which she has been associated with include the Stuart Hall Foundation, African Medical and Research Foundation (AMREF), the Leader's Quest Foundation, Complicite theatre company, Reprieve, Free Word and Tate Galleries.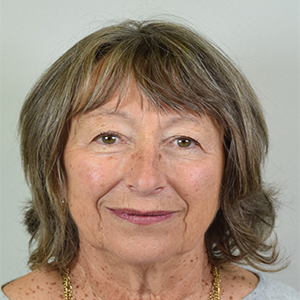 Caroline Kemp has a long career specialising in the voluntary and charity sector both in urban and rural surroundings. The Citizens Advice service, housing and refugee, and inter-generational community charities have all been part of Caroline's experience including management and policy creation. This work has also involved fundraising and user representation.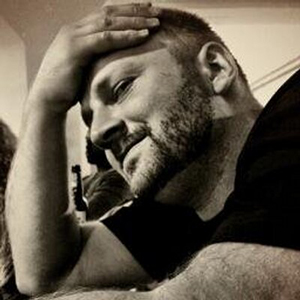 Jonathan May is a digital fundraising expert, Founder of Hubbub and an Associate Partner at More Partnership. He also served as a Director of the UK Crowdfunding Association for two years at the inception of the regulatory environment approving the use of equity crowdfunding in the UK. Jonathan has helped build digital giving programmes at over 50 UK universities and nonprofits, is a Winston Churchill Fellow, Fellow of the Royal Society of Arts, and Leadership Fellow of St George's House, Windsor.
Meet our Team and Supporters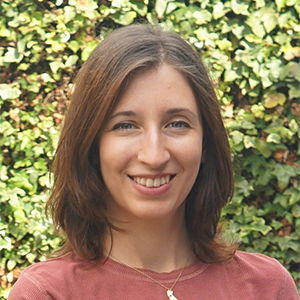 Dimana Georgieva
Project Assistant
Dimana is a Music and Entertainment Industry Management graduate from the University of Hertfordshire. Since then she has worked with MFMM in a variety of aspects, such as liaising with partners, running crowdfunding campaigns and coordinating the charity's projects. She assists the team with research and curates playlists for people living with dementia. Dimana has always been passionate about music, from singing in a choir during high school, to playing various instruments and pursuing a career in music.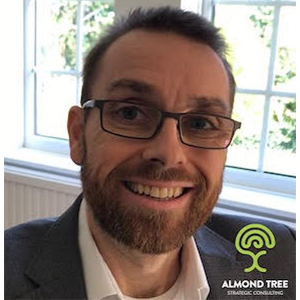 Julian Lomas
Strategy & Fundraising Consultant
Julian is the founder of Almond Tree Strategic Consulting, a values-driven consultancy, predominantly supporting the third sector. He has a proven track record of delivering high quality support, innovation and tangible value for clients. He is passionate about public and voluntary service and is himself a charity trustee. In his role for the charity, Julian is working on strategy, governance and fundraising.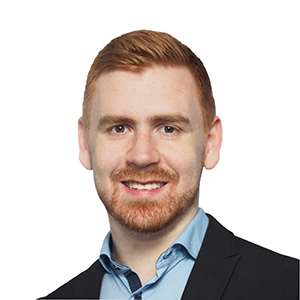 Marcel Gehrung
Computer Science Collaborator
Marcel is the co-founder and CEO of Cyted, a company developing digital diagnostic infrastructure to drive the earlier detection of disease. He completed his PhD in Medical Sciences and Machine Learning in Healthcare from University of Cambridge. As a serial entrepreneur with a experience in leadership, fundraising, high-growth business management, and translational science, Marcel is collaborating with MFMM on innovative ways to measure emotion in people with dementia, through the use of facial expression change analysis.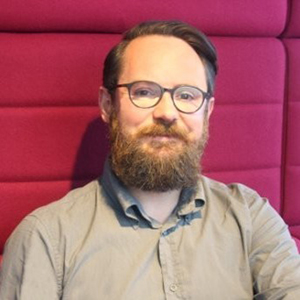 Ben Dickens
Marketing Strategy Consultant
Ben is the founder of dvo, part consultancy part creative agency, supporting a range of sectors with a common thread of innovation in technology. A career marketing professional Ben has held numerous CMO roles as well as founding a number of successful agencies over his near 25-year career. In his role for the charity, Ben is tasked with building our audience and driving awareness uptake of our music App.
Music for my Mind's Research Programme is supported by our Research Advisory Group. This group was formed with the aim to provide support and guidance as we develop our programme of feasibility studies and conduct various pieces of research. Our Research Advisors are:
Dr Fiona Costa, Music Therapist and Honorary Research Fellow, Roehampton University;
Dr Jane Fleming, Senior Research Associate, Cambridge Institute of Public Health, University of Cambridge School of Public Health;
Prof Andrew Nunn, Epidemiologist & Statistician, Deputy Head of the MRC Clinical Trials Unit at University College London.
A big thank you to our Supporters along our journey
We would like to thank most sincerely our business sponsors and individuals who have offered their services free of charge and have helped us since the beginning of this project. Your belief in our work from the start has been incredibly motivating. We'd like to thank:
John and Nula Suchet (Classic FM), Phil Noyce (Classic FM), Neil Brand (composer), Suzi Digby (ORA Singers) for their help and advice on expanding our music catalogue.
Chirag Rao and John Peatfield, graduate students from UCL, for working on a study to define the popular music 'reminiscence bump' (13 to 19 years old).
Quantum Care for also believing in the power of music and their desire to provide this service for their residents.

Chris Palk and DabApps for their enthusiasm to work with us on creating exciting technological solutions.
Jan Fenton, for providing us with valuable HR support and advice on employee recruitment.
Chandresh Kapadia (David Simon Accountants) for providing their accounting and payroll services.
Gary Heywood (Haines Watts) for acting as Independent Examiner of our Annual Return to the Charity Commission.
Karen Atkinson and DataHolix, for their advice on digital communication and provision of software services.
Gary Atkinson for his technology advice and support.
Kate Ford for her help with social media and data collection.
Ivan Entchevitch, Andreas Conradi and Red Badger, for their advice and support on product design and creating the best user experience.
Hubbub and all the team for providing us with a platform to reach our supporters and raise money for our cause and their continuous advice.
Alan Witts and Hangman Studio for creating our moving video, which you can see here.
St. Matthews Care Home, Redbourn and Tara's Retreat, St Albans for showing their support and enthusiasm for this project from the early days.
Whiteing Design for assisting us with our logo and branding.
The Transformative Effects of Music