Personalised playlists to improve the well-being of people living with dementia
How we're tackling dementia through research
We all have soundtracks to our lives. Music for my Mind's mission is through research and technological development, to promote and enable the take up of personalised music to improve the well-being of people living with dementia, their relatives, friends and care providers.
There is compelling evidence for the importance of sensory experience as cognitive function deteriorates for people living with dementia (for example to ease behavioural and psychological symptoms). Music can enable non-verbal communication for people with advanced dementia. However, the evidence remains largely anecdotal and more well-conducted clinical trials are required to understand better the impact of music listening on people living with dementia. Our research programme contributes to this growing evidence base demonstrating the value of personalised music for people living with dementia. It helps persuade care professionals to deploy personalised music listening appropriately within dementia care and social prescribing.
Our research programme has been developing over the years on a number of fronts.
A focus on the Reminiscence Bump to personalise music playlists for dementia
We carried out research to find the age at which popular music has the greatest impression on an individual's memory. After surveying respondents of different ages, we have found that, regardless of your current age, you are most attuned to popular music between the ages of 13 and 19, and can best recall it later in life. We have now published the paper in the Journal of Multidisciplinary Healthcare, a peer-reviewed medical journal, and used this information to increase the accuracy of our playlist creation app, the Playlist Maker.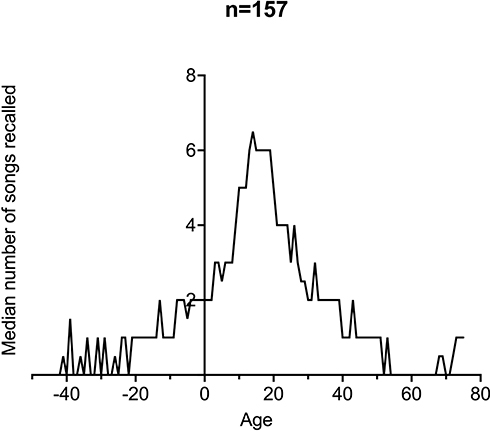 We began our journey by conducting a small pilot study in 2016/17 with 8 volunteers. When playing the personally meaningful music, we observed a tapestry of responses – from smiling, tapping hands or feet to singing along. But the positive effect went even beyond that – it also affected the family members present in the room, who saw their loved one engaging and interacting again through music.
Watch our film to see the powerful results.
2023 Feasibility Study with Quantum Care
We are partnered with Quantum Care to conduct a feasibility study, commencing in July 2023. We are working with a number of people living with dementia, along with their families and carers, to explore the most efficient and cost-effective ways of creating and delivering personalised music within care homes. We are assessing their responses to the music, including trialling automated video analysis of responses to music.
We are collaborating with Marcel Gehrung (Cyted, Cambridge computer scientist and entrepreneur) to test the feasibility of using machine learning analysis of changes in facial expression (captured on video) to develop quantitative measures of emotional responses to personalised music. This is showing really encouraging results when correlated with data recorded manually through direct observation.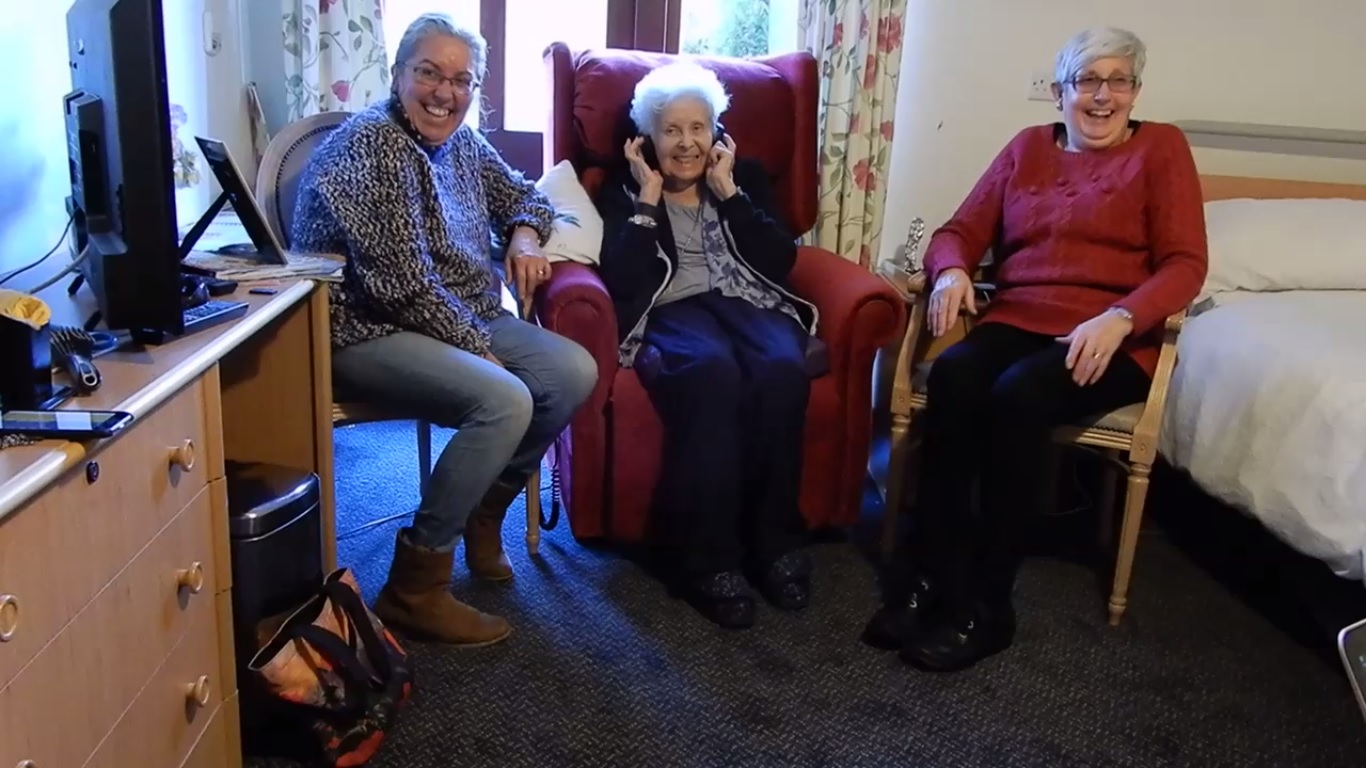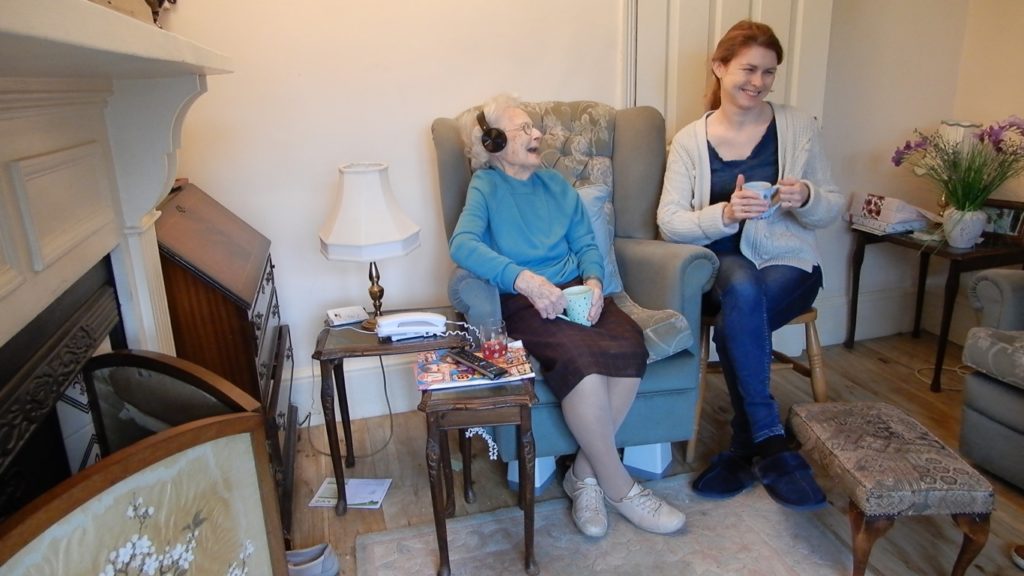 Imaging Pilot Study with KCL
We are partnering with a team at the Maudsley Hospital and King's College London, to work on brain imaging while listening to personally meaningful and neutral music. This exciting project will provide insights into the mechanisms by which music can help people living with dementia. We will recruit 15 research participants, to undergo a functional magnetic resonance imaging (fMRI) scan, while they are listening to snippets of 5 of their favourite songs and 5 songs that don't induce any emotion.
We are excited about these studies and the potential to advance understanding of the impact of personalised music on people living with dementia. All of our projects detailed here have been given Research Ethics Committee approval by the Camberwell St Giles Ethics Committee in London.
To support our research, we have been developing and testing Web Apps to create and deliver the personalised playlists and you can read more about our technological development programme here.
Sign up for newsletter updates here to be the first to know about our research progress.
Personalised playlists for people
living with dementia