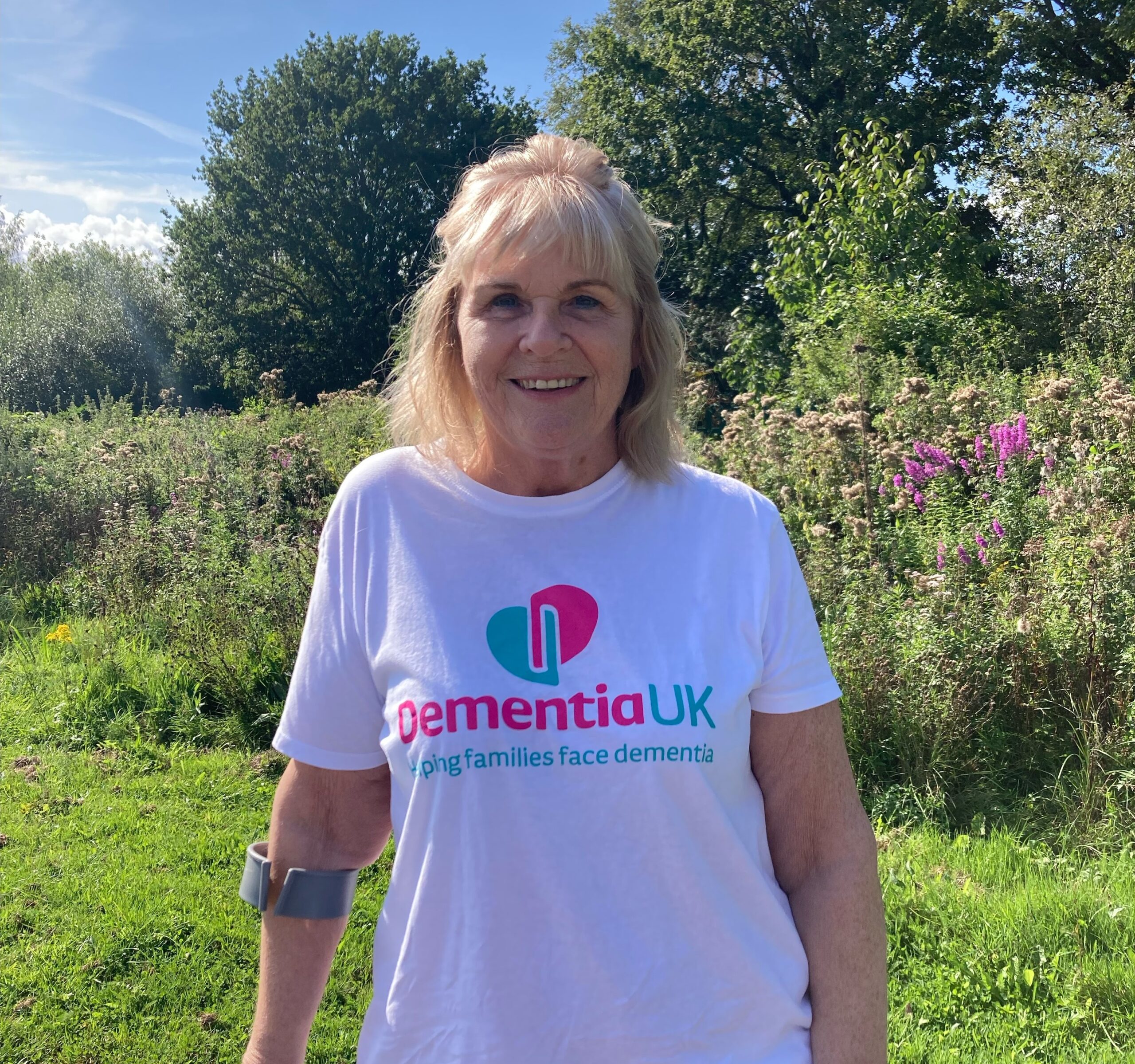 Linda's story: Thank you for the music
Read Linda's story of how the music on her MFMM playlist transports her back to special moments from the past
I am 65-years-old and live alone, yet have two wonderful sons who live close by. 
My dear old Dad was diagnosed with Alzheimer's and died not knowing who I was. I now have problems with my memory and attend dementia-friendly classes to help me socialise. I am very well supported by the memory clinic in Chepstow. Their help, support and advice has been life-changing. I now live my best life with all my adaptations. 

"I was a primary school teacher for 34 years. I loved teaching young children. They were all so unique and special and never ceased to amaze me!"

I took early retirement from teaching in 2014 and worked as a private tutor and an after school nanny until June 2023. I had to finish due to my memory problems and also from the pain from arthritis. 
I now go to an activity class every day 
Monday to Friday
. My favourite is the 'Forget me not' choir. It's such a joyous experience. 
I am so thankful for the Music for My Mind playlist. 
I particularly like the Abba songs, especially "Dancing Queen". That song is my greatest motivator. 
I always feel happy and upbeat every time I play my playlist and feel so grateful that it was made specially for me. 

"Music means so much to me as it always lifts my spirits. It's also my motivator when I don't feel like doing chores."


I also enjoy listening to male voice choirs, especially the Chepstow MVC as my late Uncle Rog sang in it and they also performed every St. David's day for the children in the school I taught at in Chepstow. 
I also enjoy listening to songs from the musicals, especially Les Miserables and Joseph and His Amazing Technicolour Dreamcoat
Listening to music always lifts my spirits and makes me feel happy. It is a very important part of my well-being. It helps me to relax and also motivates me to get on with things. I can do all my chores listening to music and I'm shocked to find them done as I've only focussed on the music! 

"I would highly recommend anyone with dementia or memory problems to have a music playlist made for them as it'll change your life for the better."

Read more of our World Alzheimer's Month stories