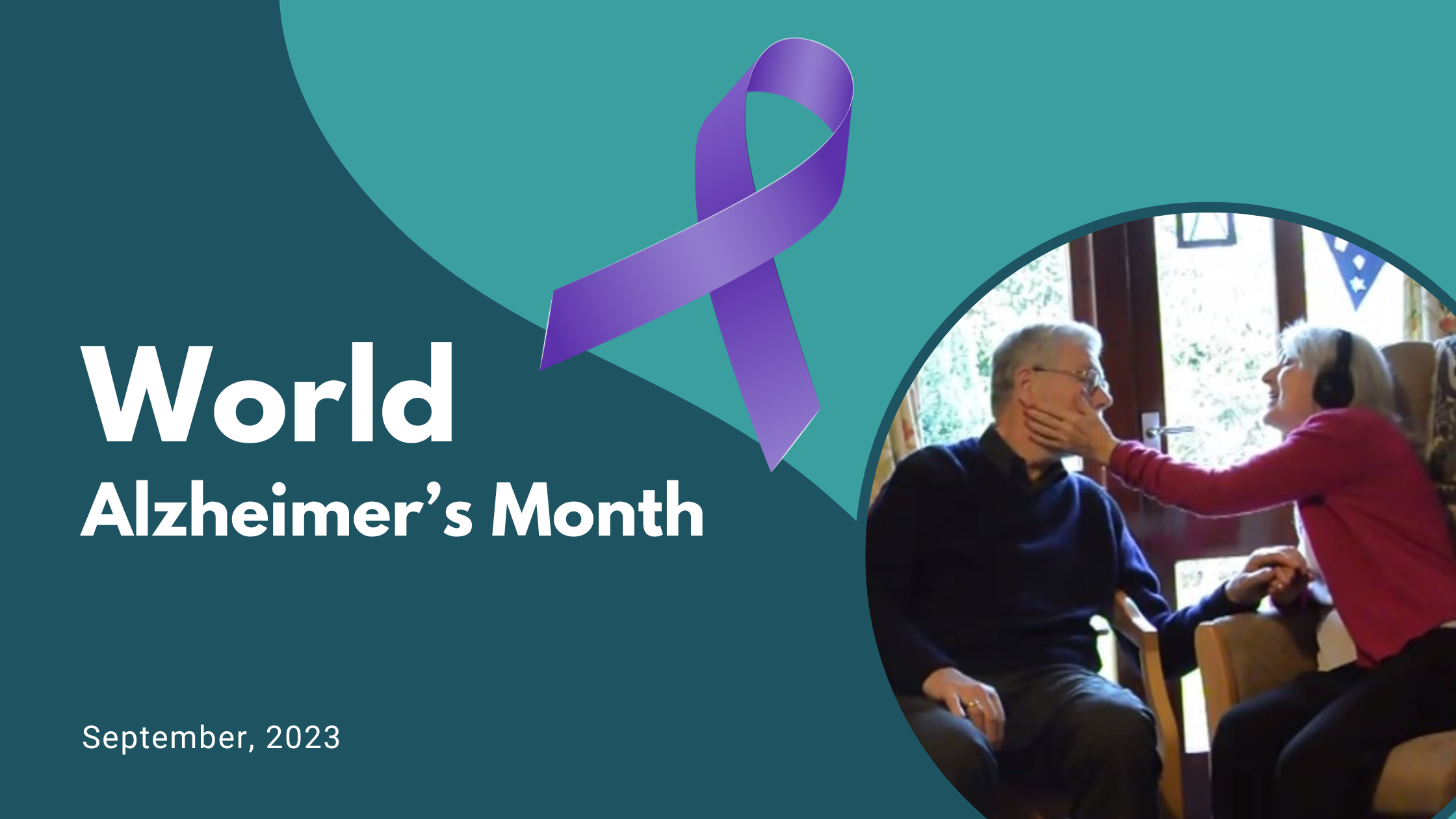 World Alzheimer's Month 2023:
Your Stories
September is World Alzheimer's Month. Here we share why music is so important to four of our friends whose lives have been touched by dementia or memory loss.
World Alzheimer's Month is a global opportunity to raise awareness around, educate, encourage support of and demystify dementia.
If you're someone who has downloaded and used our personalised Playlist Maker for yourself or a loved one, you'll know that a particular song can bring back treasured memories or clear visions from the past and help improve well-being.
To raise awareness of the benefits of music for people living with dementia, this World Alzheimer's Month, we're sharing the stories of four friends of Music for My Mind, for whom music plays an important role in their lives, whether they're living with, care for someone with, or have lost someone who lived with dementia.
"It's hard to put into words the effect listening to music from dad's teenage years had on him. It was like the music flicked a switch which gave him purpose again."
There are many ways you can join or support us in working towards our vision for every care home in Britain to have a music programme, and for everyone living with dementia to benefit from music as an integral part of the therapy and care they receive.
Create a free playlist for you or your loved one.