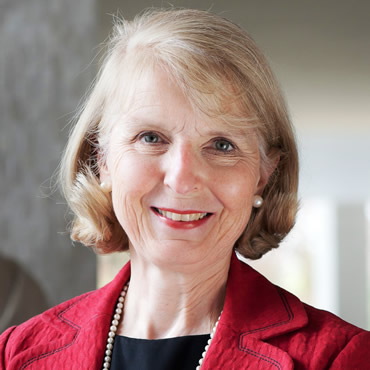 A tribute to Professor Linda Luxon, MFMM Founding Trustee
Professor Linda Maitland Luxon CBE BSc FRCP died peacefully at home on 2 September 2023, aged 75, following a 20-month illness due to a brain tumour. Beloved mother to Rupert, Cordelia, Clementine and Christianna, and adored grandmother to seven.
Linda had studied medicine at St Thomas' Hospital, London and trained in Neurology and Neuro-otology at the Middlesex and National Hospitals in London. She was the first female consultant physician at the National Hospital, Queen Square and was appointed Professor of Audiovestibular Medicine at UCL in 1992. 
She was Director of the Ear Institute's MSc programme in Audiovestibular Medicine for many years. Her career centred on tackling the 'hidden handicaps' of hearing and balance disorders.  Her research included the genetics of hearing loss and characterisation of vestibular disorders.
She was a world leader in her field, authoring more than 120 peer-reviewed research papers and editing award-winning textbooks on audiovestibular medicine. She was appointed national clinical champion in audiology. Many patients' lives were improved by her compassionate care.
Professor Luxon was appointed CBE in 2010 for services to medicine and was the Royal College of Physicians' treasurer until 2018 – the first woman to hold the post. To mark the 500th Anniversary of the RCP she supported the founding of a completely new College of Physicians for East, Central and Southern Africa (ECSACOP) and identified charitable resources to support this important endeavour. Under her leadership, a tapestry was commissioned to depict the 500-year history of the RCP, created by a charitable community of artists coping with HIV in South Africa. It remains on prominent display in the College in Regent's Park.
As well as her position at RCP, she was the treasurer of the Royal Society of Medicine and had also been president or chair of several bodies including the British Society of Audiology, UK Health Alliance on Climate Change, the International Association of Physicians in Audiology and the European Federation of Audiological Societies. 
Over the last ten years she espoused the cause of a new venture 'Music for my Mind', bringing favourite music to people living with dementia. She was a founding Trustee of the charity, recognised the benefits of music for dementia and encouraged research and use of technology to create personal music playlists.
Those who knew her will remember her for her kindness and intelligence, her grace, her energy, her faith and her zest for life. 
Create a free playlist for your loved one.