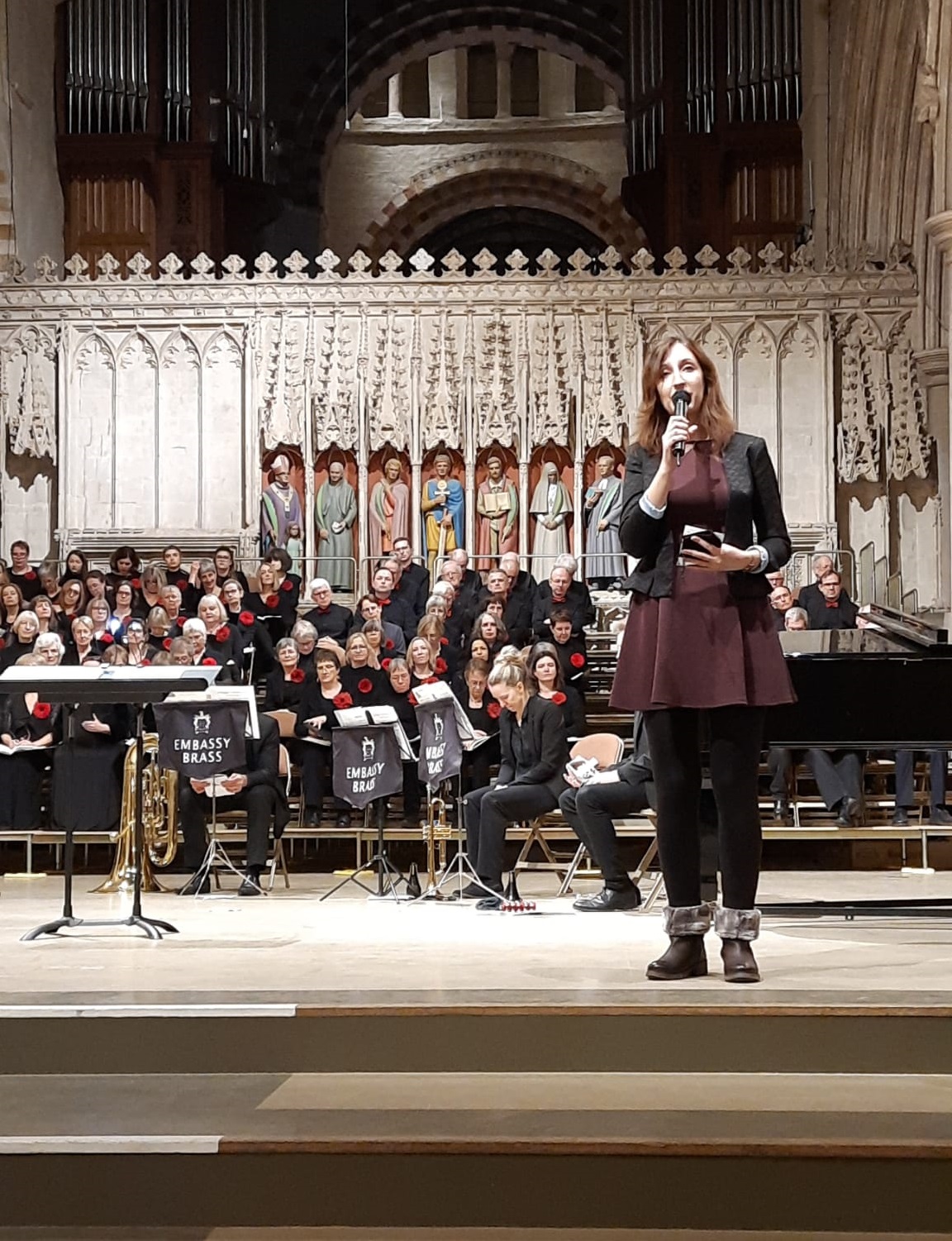 St Albans Bach Choir - Carol concert support
This year, we were delighted to be chosen by the St Albans Bach Choir as one of the supported charities during their Carol concert. We are very grateful for their kind support.
We were invited to an evening performance on 12th December, by the St Albans Bach Choir, who were joined by the Embassy Brass. Our Project Assistant, Dimana Georgieva, spoke for a few minutes, sharing more details about the work that we do for people living with memory loss and dementia. The audience were invited to give donations to our charity after the concert. 
The support was incredible, raising over £1,072 for Music for my Mind. We are very grateful for everyone's generosity. The money raised will go towards reaching more people affected by memory loss or dementia and creating personalised playlists to improve their well-being and that of their families and carers.
We were treated to a wonderful performance of the choir, including of favourite carols such as 'God Rest Ye Merry Gentlemen', 'Silent Night' and 'Hark! The Herald Angels Sing'.
We want to thank the St Albans Bach Choir and the St Albans Cathedral once again, for choosing to support Music for my Mind and for everyone's generous contributions and interest.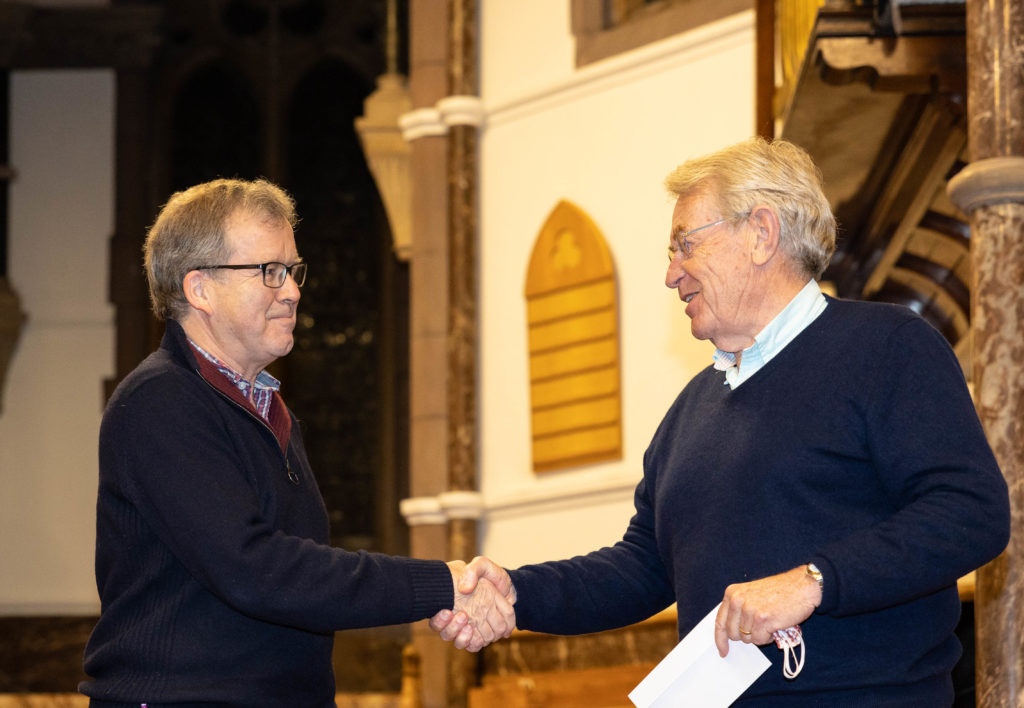 Keith McAdam (MFMM Chairman) accepting an envelope for the generous donation collected during the Christmas Carol concert by the St Albans Bach Choir in December 2021.
Photo credit: Stephen Boffey
Help us test our playlist creation App.
Create a Playlist for your loved one