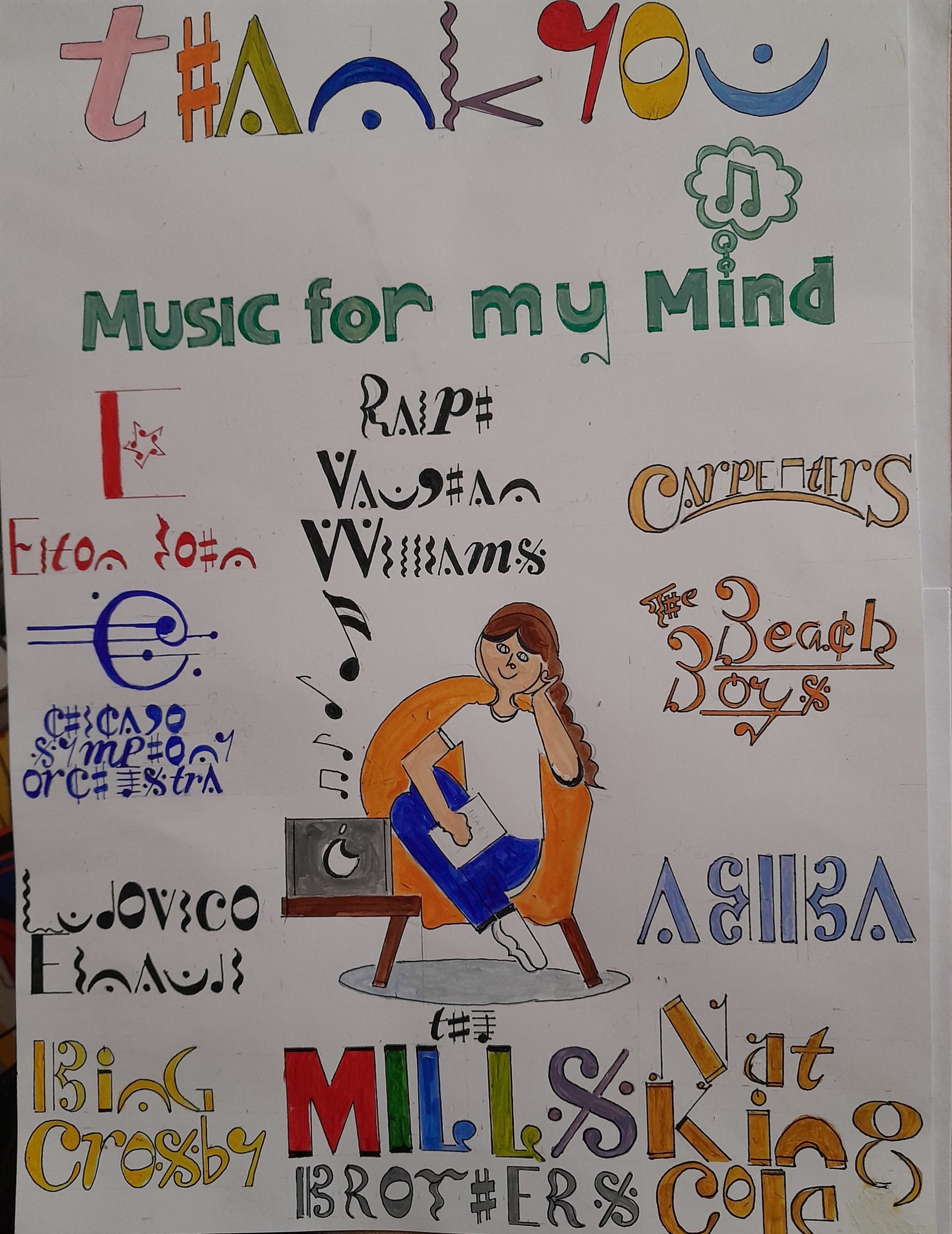 Our Playlist Maker making a difference for Clair
A wonderful piece of feedback about our Playlist Maker app and the work it is doing for communities and individuals across the country!
At Music for my Mind much of what we do is focused on dementia and Alzheimer's disease, being the most well known causes of memory loss. But there are many other conditions which cause memory loss, and many other people who the restorative power of music can help. One of these is encephalitis, a condition which causes short term memory loss, and can affect people of any age. 
Recently, a delightful lady called Clair used our Playlist Creation App to help her cope with memory loss from encephalitis. It went down a storm, and her playlist (including hits from Elton John, ABBA and The Carpenters) brought her real joy, to the point that she made us this fantastic drawing celebrating the playlist and the charity. 
When we first read her email, our team got more than a little weepy, as it is amazing to know first hand what the right music can do for people living with memory loss. In Clair's own words, "How can noise being made by someone you've never met be so damn wonderful and emotional!?!?!". 
Thank you so much to Clair and everyone who uses our App, and please do have a go or spread the word to create more special musical moments!
Help us test our Playlist Maker App.
Create a free playlist for yourself or a loved one.