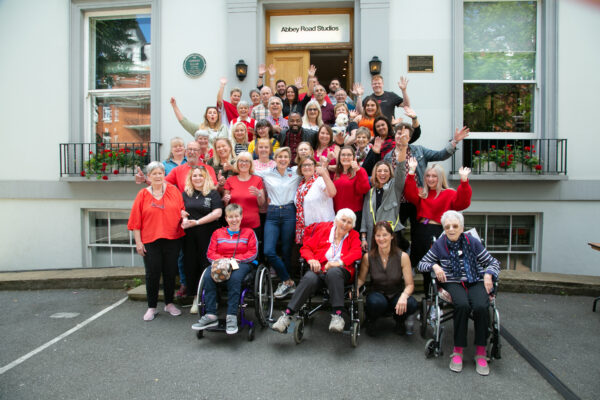 The latest instalment of Vicky McClure's documentary is here
Last Monday night our screens were blessed with the opening episode of the latest series of Vicky McClure's 'Our Dementia Choir'. We loved it so much we wanted to write a piece to both celebrate and recommend it to those who missed it.
Vicky McClure, as well as being the star of the hit BBC drama 'Line of Duty', has long been an inspirational campaigner and advocate for dementia care, working closely with Alzheimer's Society as an ambassador. She formed the choir in 2019, made up of people of varying ages living with memory loss and, together with experts, they powerfully showcased that music and performance has a positive effect on the health and well-being of people living with dementia.
If you haven't yet caught the first episodes about the choir we highly recommend watching, but here in this latest outing Vicky restarts the choir in the hunt for a hit single, taking them all the way to the famous Abbey Road studios in search. What they come up with is truly special; the song 'What's Your Story?', and the show charts the creation and jubilant release of the single, sung by current members of the choir.
We won't give much more away, but do go ahead and give the show a watch and cheer Vicky and the choir on with us!