MFMM's 2023 autumn playlist
Our team has put together the perfect playlist to go with the autumnal scenes - we hope you enjoy it!
Despite some of the unseasonably warm weather across some parts of the UK recently, we at Music for my Mind are getting in the mood for hunkering down, pulling on a chunky knit, popping on the fire and enjoying a pumpkin spiced latte already.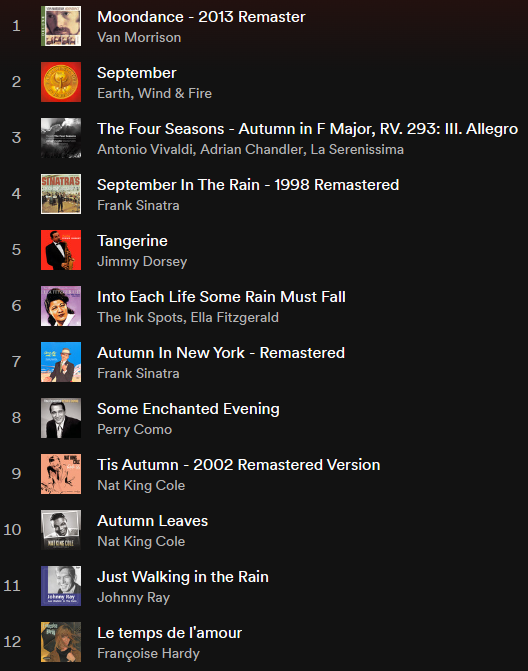 To celebrate this glorious season, we've put together a playlist of our favourite autumnal tracks, from Sinatra's dreamy 'Autumn in New York' to The Kinks' cheerful 'Autumn Almanac', all the way to the 3 minute 36 second party that is Earth, Wind and Fire's 'September'.
We really hope you enjoy our selection. Please do let us know if we've missed any of your favourites via Twitter or email us at info@musicformymind.com and we can add some of your suggestions to the playlist!
Create a free playlist for your loved one.