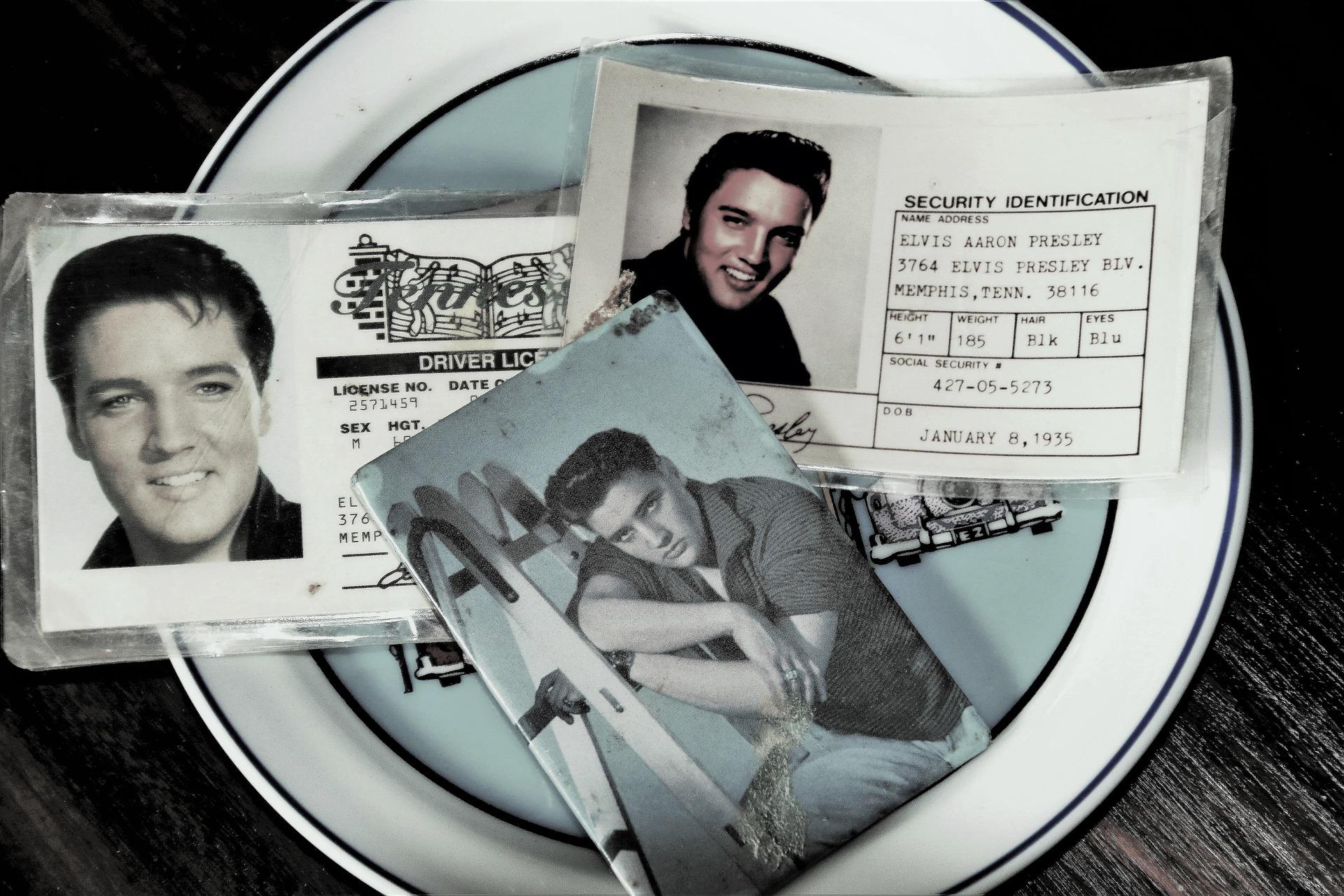 How well do you know the King of Rock and Roll?
The Prince Charles Cinema, just off Leicester Square, famously every year puts up on its hoardings the line "Sod the Sunshine & Come sit in the Dark". While we at Music for my Mind do love the sunshine, some of these hot days have made the cinema very tempting! And among the best new films out this summer is Baz Luhrmann's biopic of a MFMM favourite, Elvis. In celebration, we thought we would throw together a little quiz to see how well you know the King of Rock and Roll – no cheating, unless of course it's to escape the sun and listen to the music yourself!
1. Elvis was born in the early winter of 1935, but in which American state?
a) California
b) Carolina
c) Mississippi 
2. The Presley family moved to Tennessee when Elvis was still young, and one city in particular was to become his spiritual home. What was it?
a) Woodstock
b) Memphis
c) Tulsa
3. Elvis was always known simply as Elvis, but he did have a middle name. What was it?
a) Dylan
b) Aaron
c) Darren
4. A hard one here: when Elvis first hit the recording booth in 1953, how did he respond to the producers asking what to expect:
a) "I do everything"
b) "Just you wait"
c) "I don't sound like nobody"
5. Elvis' career really took off after he was signed by the deeply dodgy Tom Parker, who was always known as "_______" Parker. What was "_________"? 
a) Colonel
b) Major
c) Slippery
6. Another hard one (an extra point if you get it). Parker was from the Netherlands, but had changed his name when he came to the States. What was his birth name?
a) Marco van Basten
b) Andreas Cornelis van Kuijk
c) Jacob van Heemskerck
7. Elvis, despite being an international superstar by that point, famously was drafted into the army in 1957. Can you remember in which country he served?
a) West Germany
b) Korea
c) Nowhere – he only trained on base in the USA. 
8. Elvis appeared on the hit Ed Sullivan show also in 1957. Previously his performance was deemed so racy that the director of the FBI, J. Edgar Hoover, received letters that 'Presley is a definite danger to the security of the United States'. How did Sullivan try to minimise Elvis' particular appeal?
a) He pushed the show later into the evening
b) He made Elvis sing only his softer love songs
c) He only let Elvis be filmed from the waist up
9. An easier one: what was the name of Elvis' famous (and beloved) house?
a) Park View
b) Kingsplace
c) Graceland
10. And finally, though Elvis tragically died very young in 1977, he still has a number of achievements to his name. Which is the true one?
a) He remains the best-selling solo music artist ever
b) He is the most impersonated person ever, with over 400,000 professional impersonators
c) He has a spider named after him
d) All of the above
We hope you enjoyed the quiz and that you played some of Elvis' greatest hits while doing it! Take a look below for the answers:
Answers: c, b, b, c, a, b, a, c, c, d