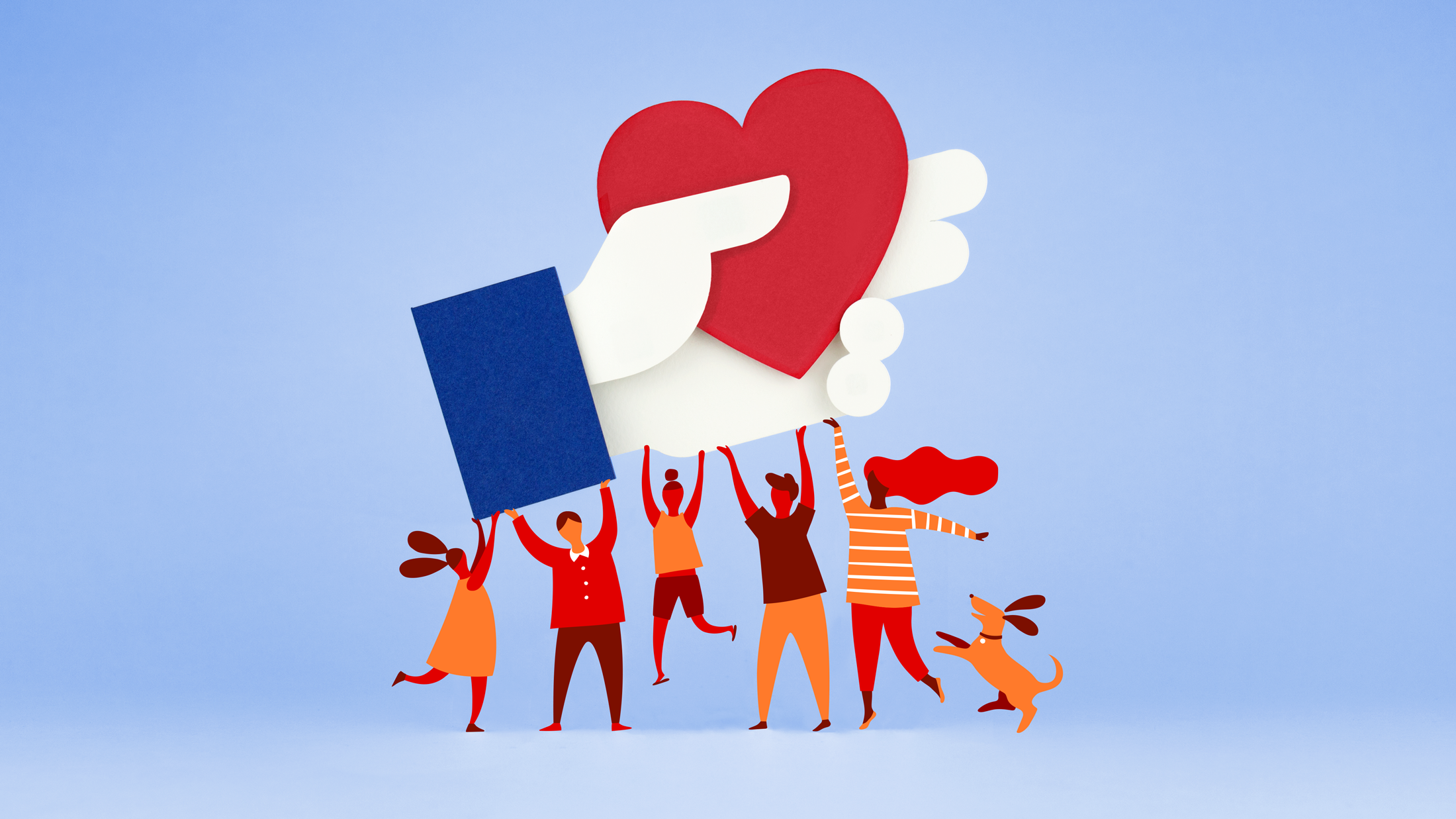 A new team member and Facebook Birthday Fundraisers
I'm Katie Snell, the newest member of the Music for my Mind team, and I'm delighted to be leading our marketing and communications efforts. I'd always dreamed of doing what I loved for a good cause, and now, as I find myself working for a wonderful charity as part of such an inspiring team, I know it's something I should always have been doing. I wanted to take this opportunity to introduce myself and tell you about the wonder of Facebook Birthday Fundraisers at the same time.
My journey to Music for my Mind
I've worked in marketing for over 20 years for a melange of different organisations, from Butlins and Mecca Bingo, to the ever-so-slightly more serious Hilton Hotels, Sky and GlaxoSmithKline. Having my two children between 2018 and 2020 provided me with the opportunity to take a break from the corporate world and reassess which direction I'd like my career to go in. And now, in 2022, having been profoundly moved by Music for my Mind's vision, I find myself with the honour of putting together our marketing strategy. This strategy will enable us to work towards helping everyone living with dementia to benefit from music as an integral part of the care they receive.
Having lost my grandmother to Alzheimer's in 2005, improving the quality of life for those living with memory loss or dementia is something very close to my heart. As the new girl at MFMM, I wanted to do my bit for our fundraising effort, so I set up a Facebook birthday fundraiser. Four weeks later, I'd managed to raise £600, and the glorious thing about it is that Facebook did all the hard work for me!
How do Facebook Birthday Fundraisers work?
A few weeks prior to your birthday, you'll spot a notification from Facebook, asking you if you'd like to set up a birthday fundraiser. If you say yes, it then invites you to choose a charity to support. You then simply type your charity's name in the search box. Once you've selected your charity, Facebook creates a post for you to share, inviting friends and family to donate in the run up to your birthday. You can set the end date to be on your birthday or any day thereafter. The post you share has a button which takes people to a page where they add some information and pledge what they'd like to donate. Once the closing date is reached, Facebook then tots up the total, collects the money pledged and pops it in your charity's coffers. It's that easy!
How can I support Music for my Mind?
I'm telling you about this because I'd love to encourage anyone reading to choose Music for my Mind when they get that Facebook birthday fundraiser nudge. You can visit our Facebook page to see how to set up your own fundraiser. When you get there, just click on "Raise Money" to get started. It's such an easy way of raising much-needed funds. We'll be able to put any money raised towards developing the technology that helps create playlists for people living with memory loss or dementia, improving their quality of life and the well-being of those closest to them.
You can visit our Support Us page to read about the many other ways you can support Music for my Mind, or make a quick donation via JustGiving here.