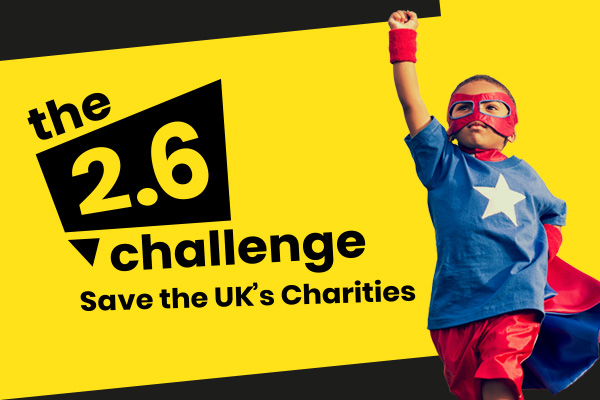 We are thrilled to be part of the #TwoPointSixChallenge
We understand how difficult the current situation as a result of Covid-19 can be and hope you and your families are safe and well. As a result of the lockdown we have paused our study work in care homes but we are continuing with other core activities and working with care homes to find ways we can help residents and staff.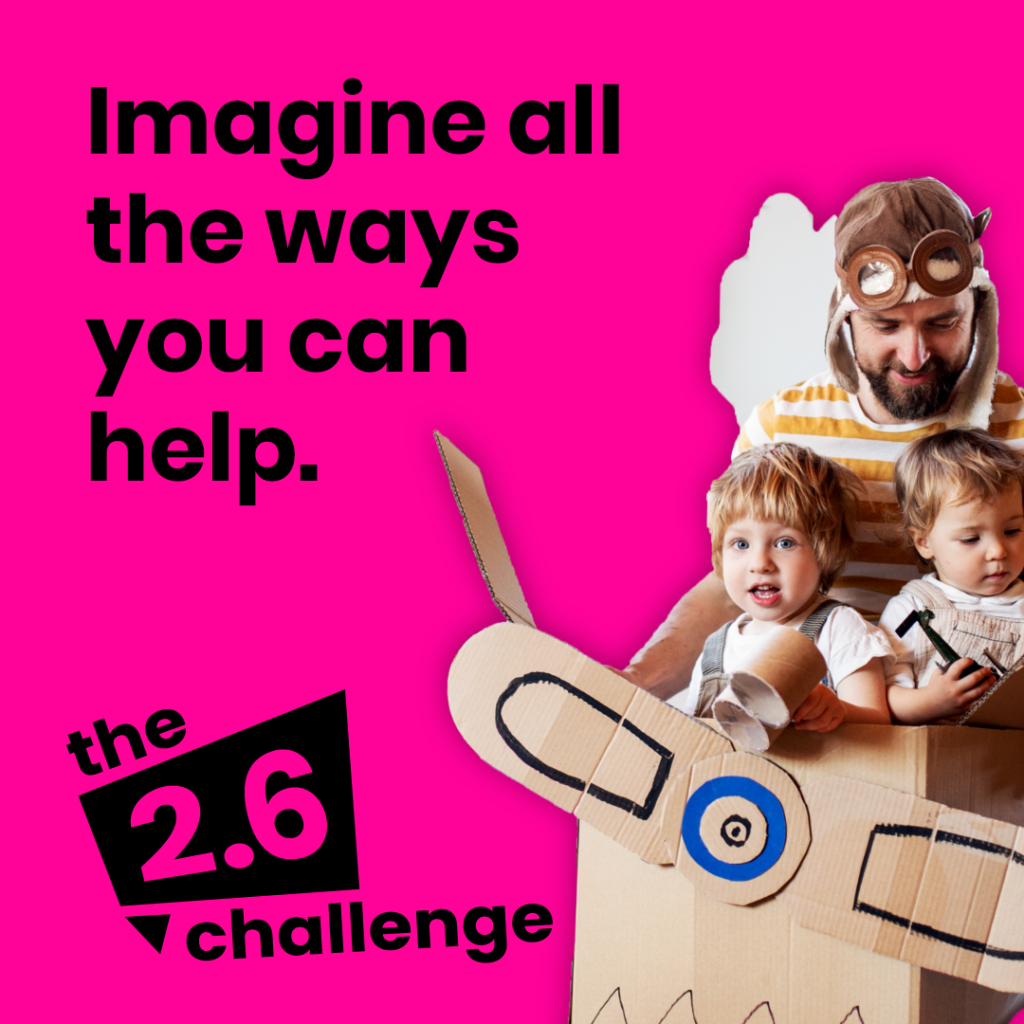 The ongoing lockdown is having an effect on all our lives. Charities are really feeling the impacts (it is predicted charity income will fall by £4.2bn in just 12 weeks). The newly launched 2.6 Challenge aims to address this. Organisers of mass-participation sports events across the UK have come together to Save the UK's Charities by trying to raise at least £67m.
The idea is simple: to get people like you to take part in an activity of your choice based around the numbers 2.6 or 26 and fundraise or donate to support a charity of your choice. The possibilities are endless! Have a look at some fun ideas.
Save The Date: on or around 26th April (what should have been the 40th London Marathon).
The rules: The only requirement is that you must follow Government guidelines on exercise and social distancing.
What do I do next: To get involved, visit our Just Giving Page here, where you can either donate to Music for my Mind or set up a fundraising page for your challenge. Share it with your friends and family and encourage them to take part by donating or doing their own challenge.
By supporting Music for my Mind in this way, you will also help us benefit from a share of a central pot of donations collected through the 2.6 Challenge that will be distributed proportionally amongst participating charities. The more we raise directly, the more of the central pot we will receive.
We would be very grateful for your help in uncertain times. So galvanise your family and get involved, spread the word, share the positivity and, most importantly, have some fun!