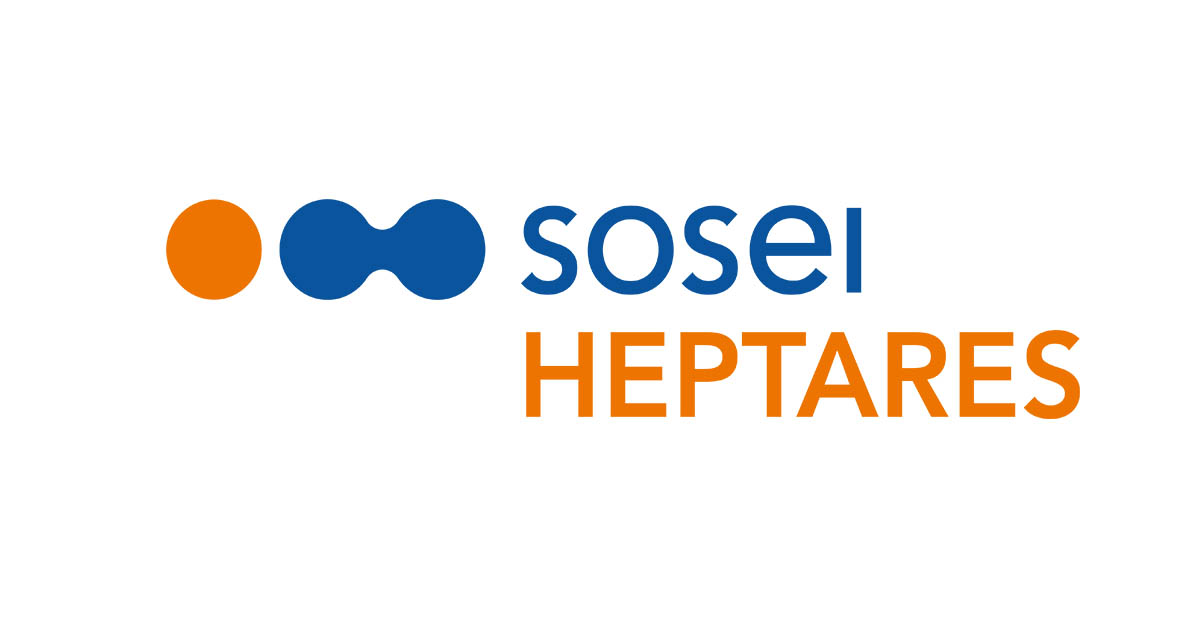 We are very grateful that Sosei Heptares nominated Music for my Mind as one of their core charities to raise dedicated funds for three years ago.
Sosei Heptares is a company aiming to make a significant contribution to improving the quality of life and health of people around the world, by discovering, designing and developing innovative and effective medicines, through its world-leading patent-protected technology and platform.
The team at Sosei Heptares fundraised from various fun and creative ideas, such as a Football World Cup Pontoon, a Bake-Off Competition and a Charity Quiz Night. During the Covid-19 lockdowns in 2020, we all had to adapt to a new way of fundraising, to comply with the difficulties of isolation and government restrictions to group events and gatherings. However, as we saw time and time again, people got creative and kept their fundraising efforts going, albeit in a virtual way.
With employee input spanning across their company sites in UK and Japan, Sosei Heptares were able to produce a very internationalised Charity Cookbook, consisting of over 100 pages of more than 70 delicious recipes including a range of starters, main courses, side dishes and sweet treats with plenty of vegan and vegetarian options.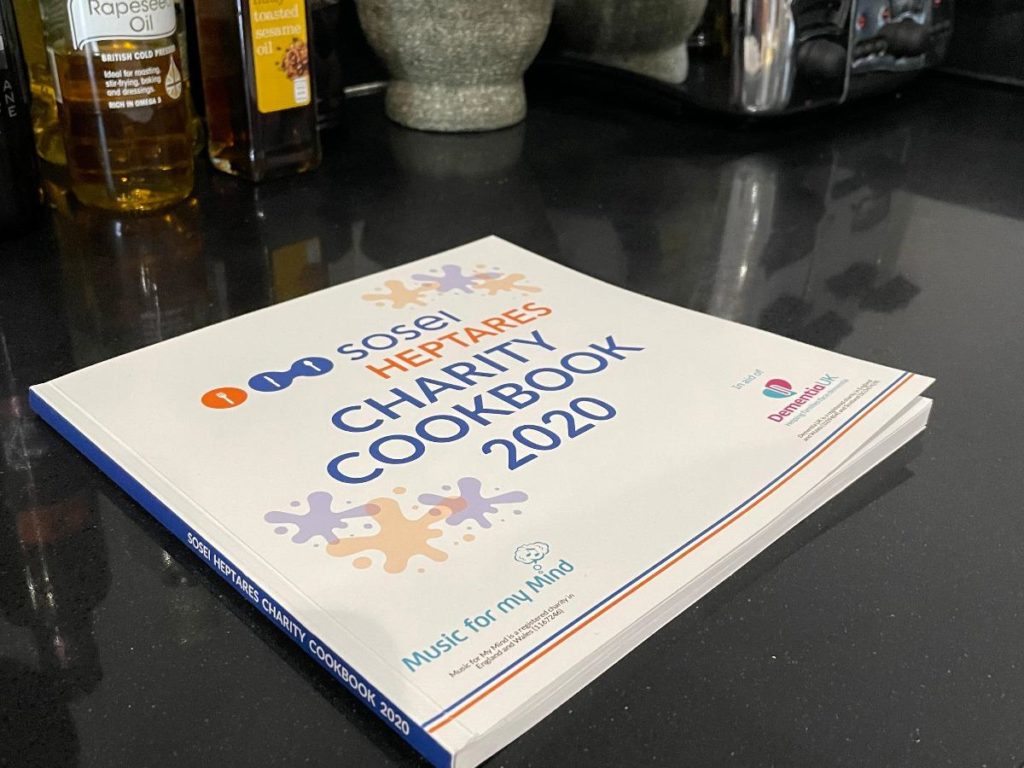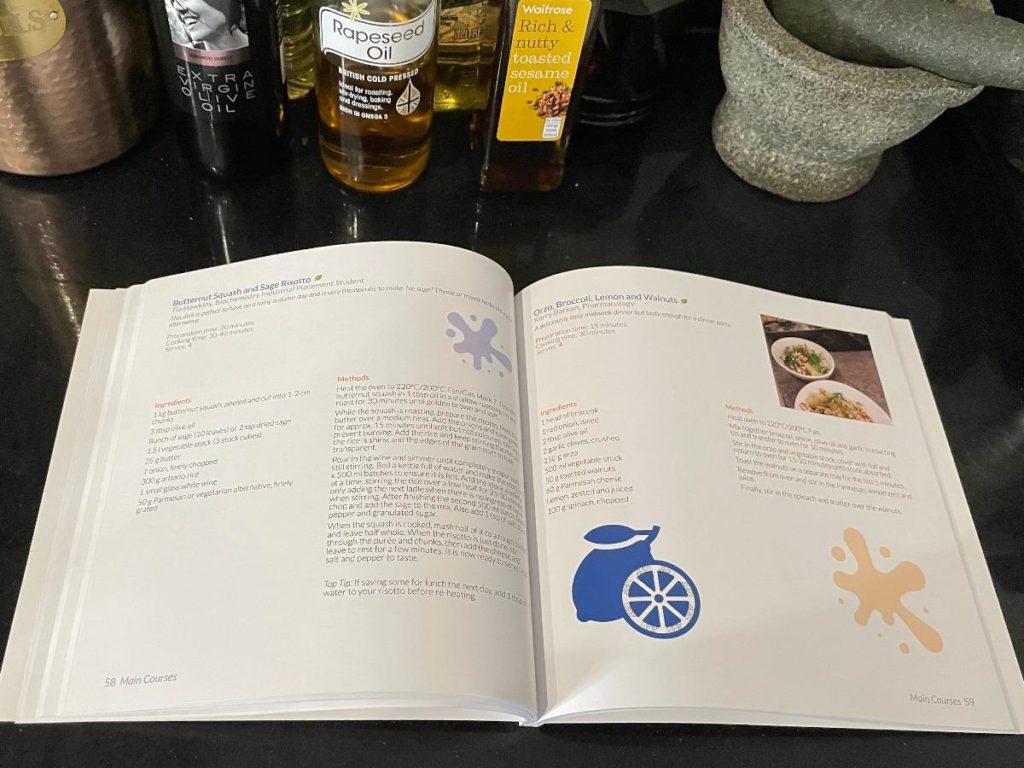 Through the sales of the cookbook and their previous fundraising efforts combined, Sosei Heptares raised an incredible total of £2,865 in aid of Music for my Mind. Their support also included introducing us to relevant contacts, that could further our work. As a result of those introductions, we are now collaborating with an impressive team from King's College London, on an exciting research project involving brain imaging at the Institute of Psychiatry, Psychology and Neuroscience (https://www.kcl.ac.uk/ioppn).
'Sosei Heptares have been supporting Music for my Mind from July 2018-2021 as part of an employee-led charity fundraising initiative, which was inspired by the desire to assist people living with Dementia and their families. The innovative approach of Music for my Mind to achieve this goal through the use of personalised playlists, appealed to us and it has been great to organise fundraising events and raise awareness over the last three years. As part of this initiative, we have organised several events including a yearly bake-off competition, quiz nights, raffles and a cookbook composed of our employee's favourite recipes.' – Eugenia Sergeev, Senior Scientist and Charity Committee Chair
We are grateful to Sosei Heptares and their employees for their kind support over the last 3 years and we hope that the collaboration will continue, albeit in a different way.
You can find more about the ground-breaking work they are doing on their website – https://soseiheptares.com/.
If you are a company that would like to sponsor us as their charity of the year, get in touch with us through our Contact page. 
Help us test our playlist creation App.
Create a Playlist for your loved one