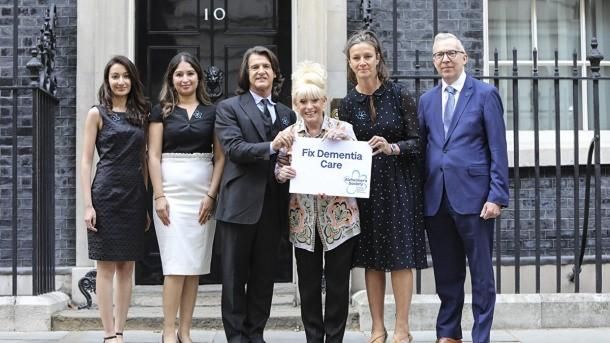 In our previous 'Real Life Stories' post, we wrote about Malcolm Young, the lead guitarist and songwriter for the British-Australian group AC/DC. And unfortunately, there are many more stories of celebrities – people who through our screens sometimes seem immune to life's problems – being affected by and combatting dementia, and we wanted to share a few more of them.
If there is anything on earth bigger than the music business, it has to be the film industry, and there are two actresses in particular whose experiences with dementia are remarkable. The first we'd like to talk about is the stand-out star of both the Carry On franchise and the goliath of a soap that is Eastenders, Dame Barbara Windsor. 
Barbara Windsor was diagnosed with Alzheimer's disease in 2014, and her condition quickly deteriorated until her husband, Scott Mitchell, said that at times she could not recognise him. The worst of it was her constant apologies for this mistake, the human warmth and affection lingering even when memory had faded.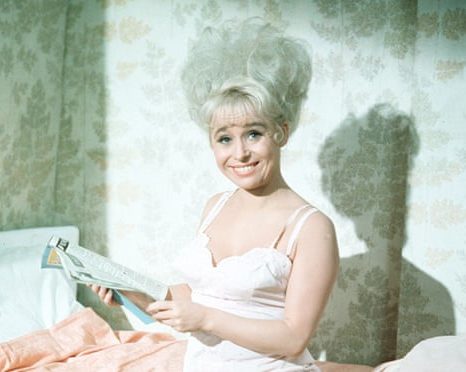 Photograph: ITV/Rex/Shutterstock/The Guardian
She and her husband became ambassadors for the Alzheimer's Society in 2019 and, even in her difficult condition, she starred one last time in a video asking people to "Unite with me, against dementia". She died in late 2020, but only after many of her co-stars from her days on BBC1 had stated that they would be running the London Marathon in aid of her dementia campaign and measureless good had been done to raise awareness of the disease. She is perhaps the highest profile person in the UK to have lived with dementia and her work and death, even in the darkest days of the pandemic, helped bring Alzheimer's disease and its care to the forefront of the nation's conversation.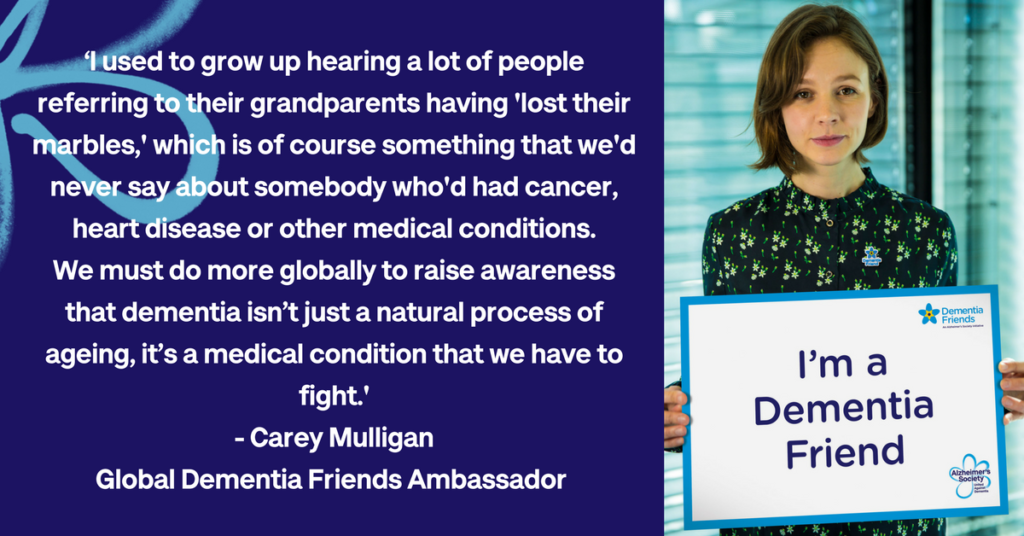 Another actress whose life has been affected by dementia is Carey Mulligan, whose lack of screen time in comparison to Dame Barbara is more than made up for in Oscar and Bafta nominations and awards. Her grandmother, Nan, lived with dementia for an astonishing 17 years, encompassing much of Mulligan's career. Combining this impetus for change with her other passions – speaking out for women and those in distress in African nations – she spoke to the UN about the current crisis: "For too many years dementia has been dismissed as a natural part of ageing. It's not. Dementia is a global health priority, affecting millions". She went on to cast the stark warning that "without action the world is woefully unprepared for the dementia crisis, and we risk leaving some of the most underserved and marginalised women behind". 
Both of these actresses, directly and indirectly affected by dementia, have done so much to not only talk about dementia, but to change the conversation: from passive woe to active, urgent, running and confident movement towards a change in social care, both nationally and globally.
We at Music for my Mind are incredibly inspired by the both of them, and are also doing our best to help. If you would like to support our efforts of bringing personalised music to peole with dementia, please consider donating to our charity – https://musicformymind.com/donate/. 
Help us test our playlist creation App.
Create a Playlist for your loved one