How to Use YouTube
on a Mobile Device
Creating personalised playlists for those
living with dementia
How to use YouTube on a Mobile Device
How to use YouTube on a Mobile Device
If you would like to use YouTube on your smart phone or tablet, and listen to your playlist on the go follow these steps:
Step 1. Go to the Google Play or Apple App Store on your device and type YouTube. Download the App (it has a red and white logo).
Step 2. Once the App is installed, open it. It will prompt you to Sign In, using your email and password. If you haven't created your account yet, please refer to our step-by-step guide on how to do so.
Step 3. To navigate to your playlists, click on 'Library', in the bottom right corner of your screen. Click on the playlist you want to play.
Step 4. Once the video is playing, you can turn your phone to make it full screen, or pull the video downwards with your finger to minimise the picture (the music will keep playing).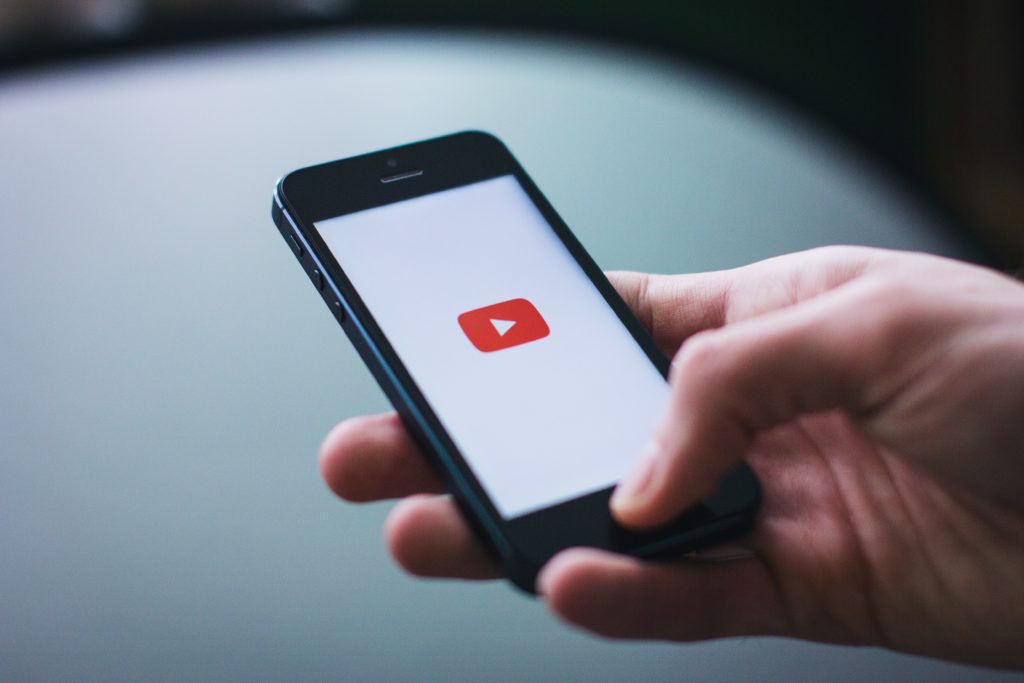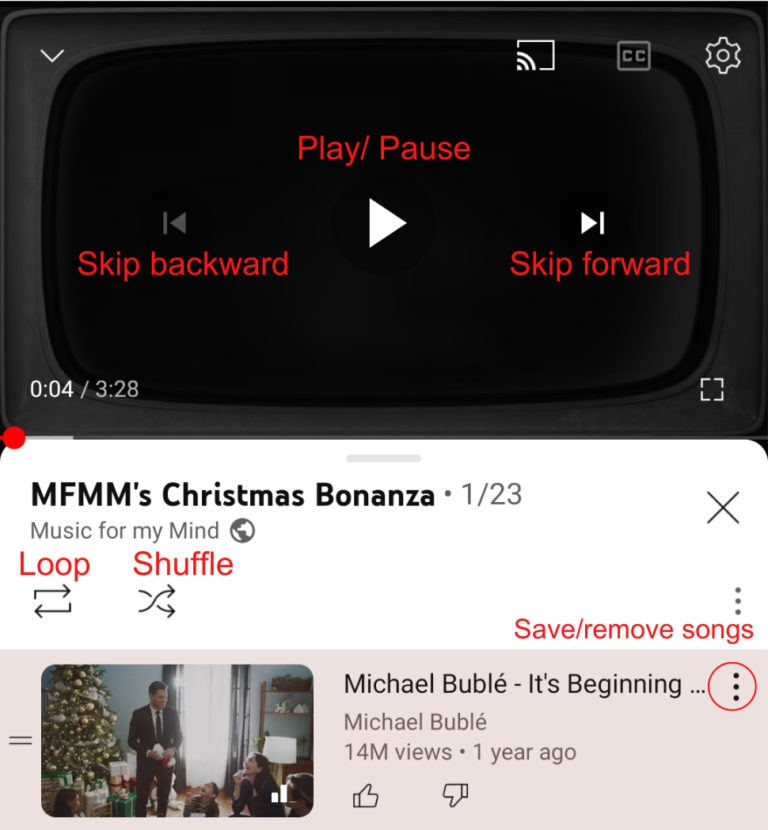 Here are the functions of the buttons (shown in the picture):
– Tapping the main picture of the song currently playing will bring up three options, which are to skip back one song, pause the song or skip forward to the next song.
– Loop – the playlist will continue playing, start to finish in order again and again, until you pause it.
– Shuffle – the songs will play in a random order. Clicking each of these buttons will turn this function on and off.
– Three dots – use 'remove from playlist', to remove that song from this current playlist; or use 'save to playlist', to make another playlist of your own with that song.
Explore more of our YouTube guides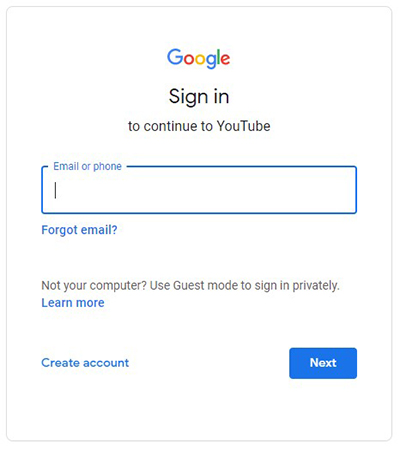 How to set up a YouTube account
How to edit your YouTube Playlist