How to edit your YouTube Playlist
Creating personalised playlists for those
living with dementia
How to edit your YouTube Playlist
How to edit your YouTube Playlist
Step 1. Sign in to your YouTube account (if you don't have one, read our guide on creating one) and click on the three horizontal lines in the top left hand corner, to open the sidebar menu.
Step 2. Click on 'Library' and scroll down this page, to find the section with 'Playlists', where you will find your Music for my Mind playlist.
Step 3. Click on the playlist you want to edit (where it says 'Play All') and the top song from the list will start playing and you will see the rest of the playlist listed on the right hand side of the screen.
Here are the functions of the buttons (pointed out in this picture):
– Loop – the playlist will continue playing, start to finish in order again and again, until you pause it.
– Shuffle – the songs will play in a random order. Clicking each of these buttons will turn this function on and off. 
– Three dots – use 'remove from playlist', to remove that song from this current playlist; or use 'save to playlist', to make another playlist of your own with that song.
Step 4. To add a new song to your playlist, search for the song in the top bar. When you have found it, click the three dots next to this song, and then click 'save to playlist', choosing you Music for my Mind playlist.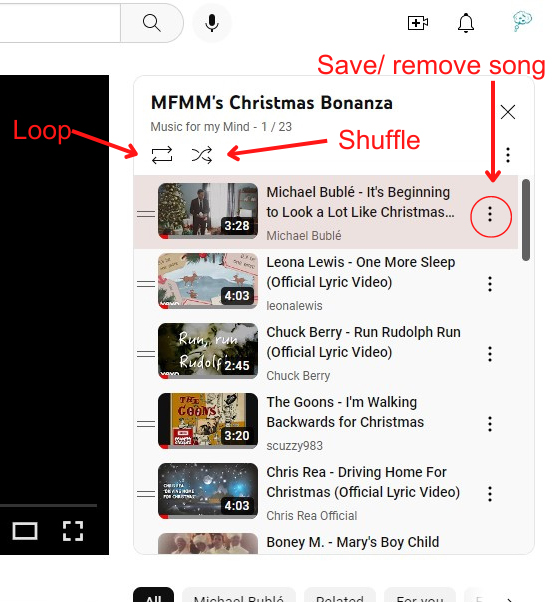 Explore more of our YouTube how-to guides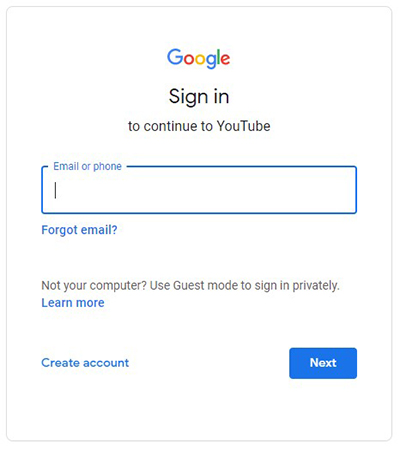 How to set up a YouTube account
How to use YouTube on a mobile device