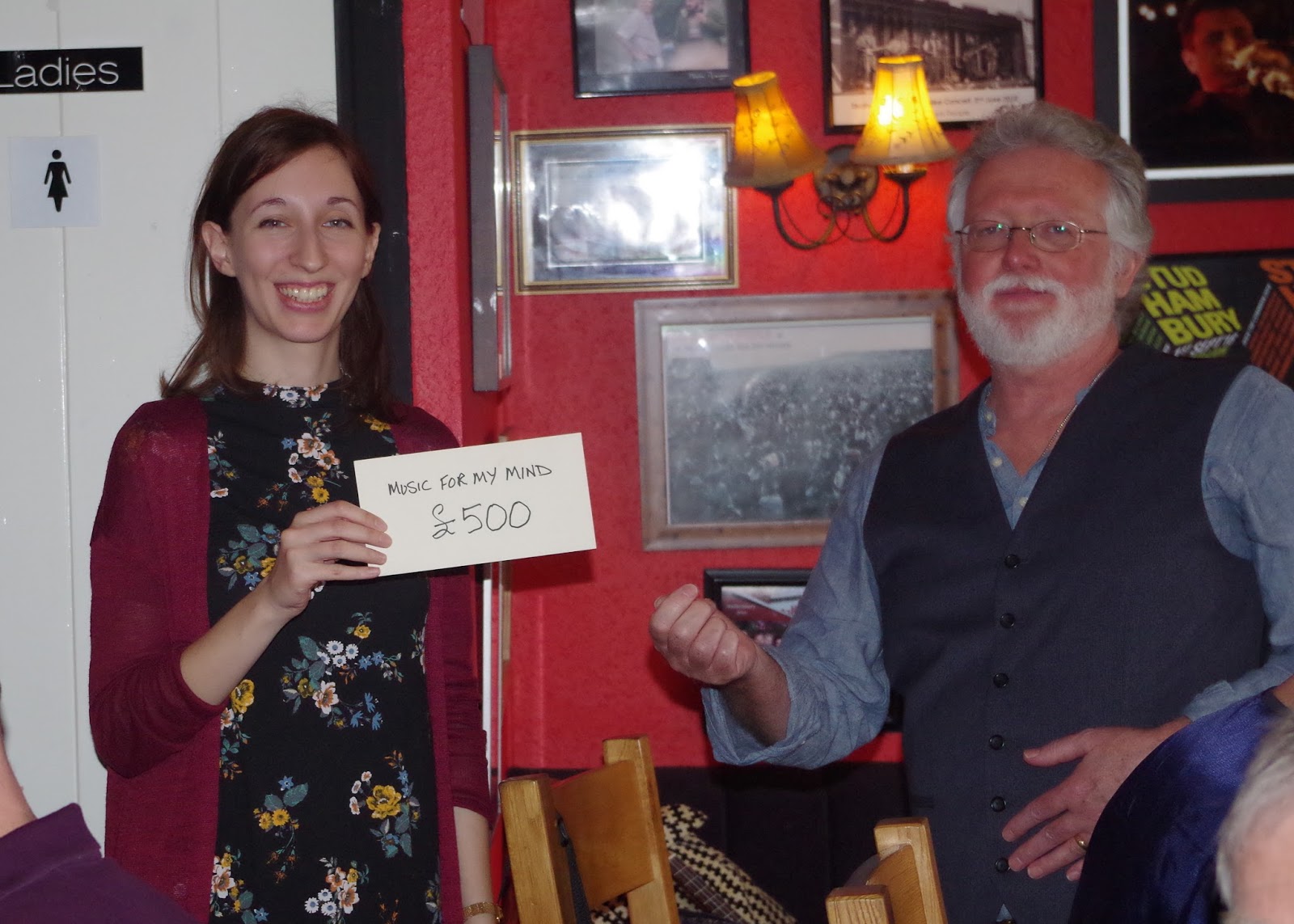 This week the team at Music for my Mind visited a music session by The Last of The Summer Ukuleles at The Red Lion pub in Studham. They have chosen us as their charity of the year and presented our Project Assistant, Dimana Georgieva, with the first donation for the year.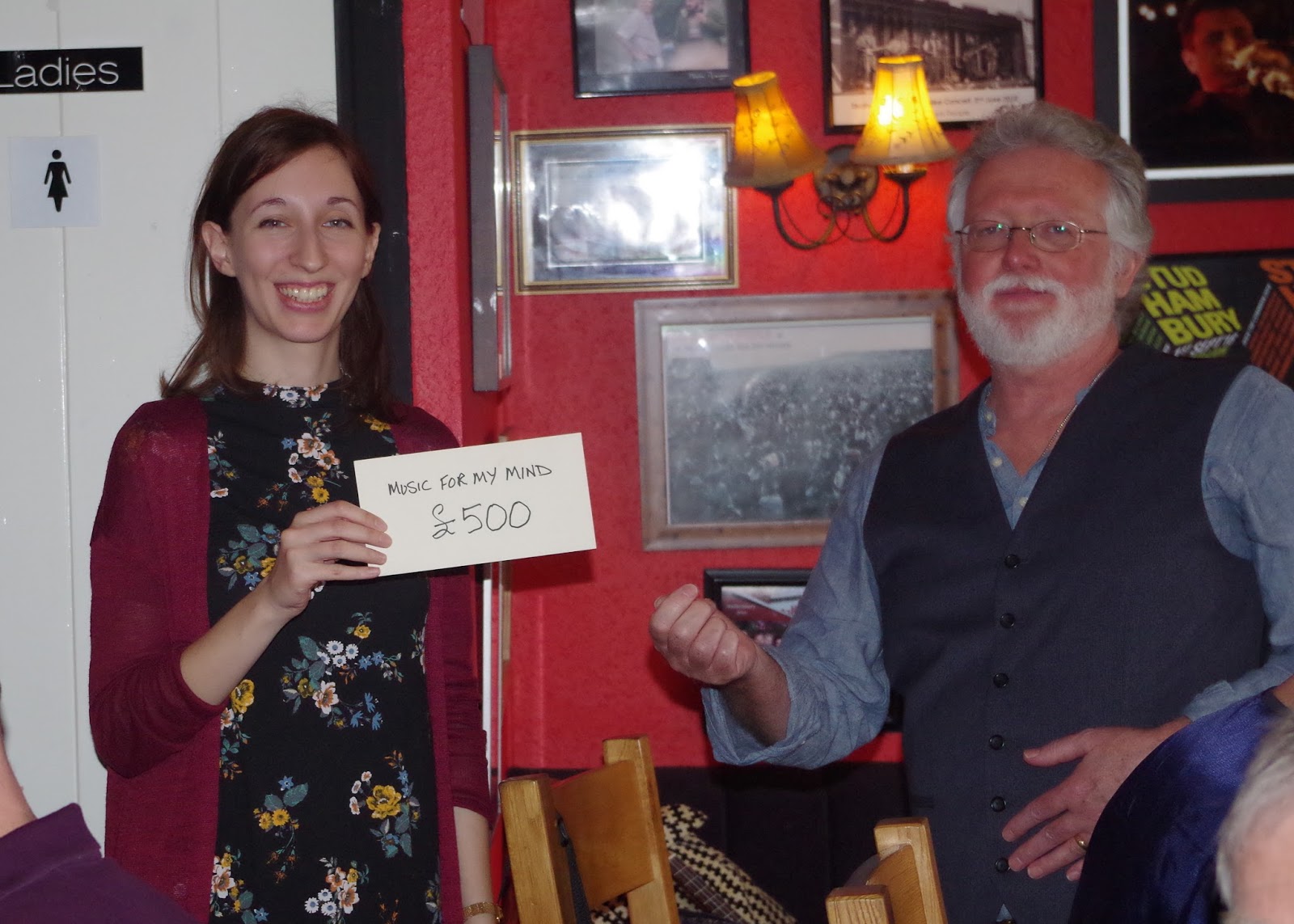 The Last of the Summer Ukuleles are a group of volunteers who have gathered together to entertain people and explore their passion for the ukulele. They come from all around Hertfordshire and visit care homes, day centres and clubs, where they play everything from Formby to Cash to Oasis and The Zootons and other material from the 50s and 60s. All their proceeds go to worthy causes and this year they have generously chosen Music for my Mind.
You can read more about the group on their website, where you can see their upcoming gigs and how to book them for your own venue: http://thesummerukuleles.blogspot.co.uk/.
We'd also like to thank the team at The Red Lion in Studham, who are the hosts for the monthly meetings of the group and who provide a great service and atmosphere. If you'd like to book the venue, you can contact them here: http://www.redlion-studham.co.uk/home.
If your company or organisation would like to choose Music for my Mind as their charity of the year, don't hesitate to contact us here.