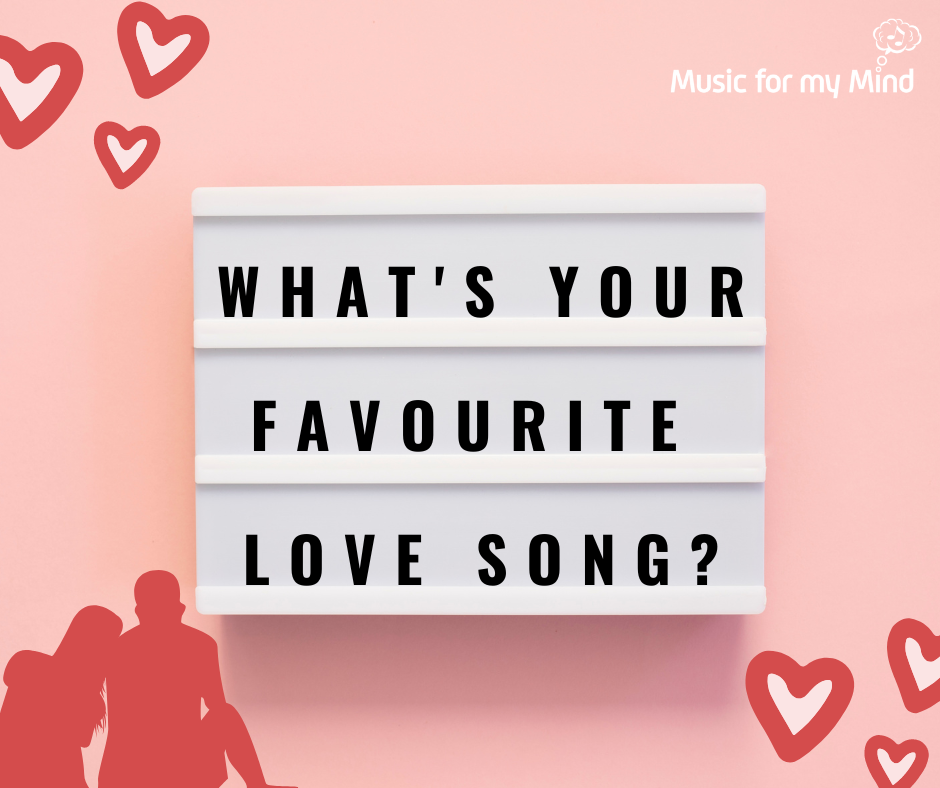 All Things Love (and a Valentine's Playlist!)
If you spend a lot of time listening to music, as we certainly do at Music for my Mind, you end up noticing something after a while. Apart from the occasional joke song, from Benny Hill and the like, or a few national anthems and traditional songs, or the political machinations of a group like the Sex Pistols or The Clash, pretty much every song you've ever heard is about one thing and one thing only. They're all just about love. 
Perhaps the 'just' written there is slightly unjust, but it is born from the fact that if you type 'famous love songs' into Google you get just about every popular hit from the last century, whether a love song or not. Whilst this is wonderful, it doesn't half make it hard to create a greatest love songs playlist! So, to take out the hard work and bring you the ultimate Valentine's soundtrack, we've compiled a playlist of the favourite love songs shared with us by our friends and supporters – and boy is it a belter. 
Use the links below to listen on Spotify or YouTube for free, and read on to find out more fascinating facts you never knew about love songs!
What is the all-time greatest love song?
Insider magazine ranks Whitney Houston's vocal cord splitting mega-hit, 'I Will Always Love You' as their top love song of all time, whereas TimeOut goes with the slightly more dated, though equally fabulous, 'This Magic Moment' by the Drifters. We think Smooth Radio has it pretty spot on when they go for 'Your Song' by Elton John, but others may argue for Billboard's pick of 'Endless Love' by Diana Ross and Lionel Richie. There is however, one final criterion which may clinch it: the first dance at a wedding. According to Spotify, THE most popular first dance song is Ed Sheeran's 'Thinking Out Loud', with Etta James' all-time great 'At Last' coming in a close second.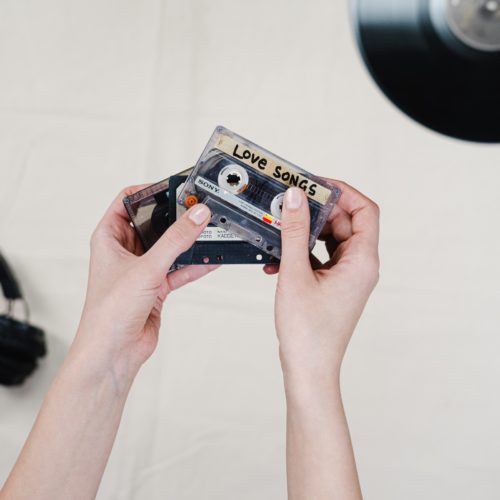 Which love songs aren't really love songs?
Then there are a few surprising inclusions. The BBC published a wonderful article entitled '10 Love songs which aren't really about love at all', which includes favourites such as The Police's  ballad 'Every Breath You Take', Bruno Mars' 'Marry You' when he is perhaps a little too keen to, ahem, "speed up the marriage", and we'll leave you to look up what Babybird really meant when he sang 'You're Gorgeous'!
In amongst these anomalies there are some truly wonderful hits in the love songs genre, with every song meaning something to someone out there, for whatever reason. We hope you'll have a listen to our 2023 Valentine's Playlist and enjoy the choices of our friends and supporters as much as we did. Happy love day, everyone!
Create your very own playlist of personalised music!
And if listening to our 2023 Valentine's Playlist makes you wish you had a playlist of your own, our Playlist Maker is a free-to-use tool, where you can create your very own personalised playlist, with music from your teenage years. Or perhaps you have a loved one or friend living with dementia or memory loss – you can use it to help them create their own playlist? Use our tool to create a playlist within 15 minutes.
Create a free playlist for yourself or your loved one.