Cross England's South West Peninsula on 25 / 26 July 2020
Take on this new Challenge for 2020 – across England's South West Peninsula. It's 100km from Minehead in Somerset on the south bank of the Bristol Channel, down to seaside Dawlish on the southern coast of Devon, with some ups & downs of Exmoor and the meandering Exe Valley in between.
You'll get full support all the way with marquee rest stops, free food & drink, and a huge welcome & celebration at the finish line after an amazing journey. With half and quarter distance options also – there's a South West Challenge for all!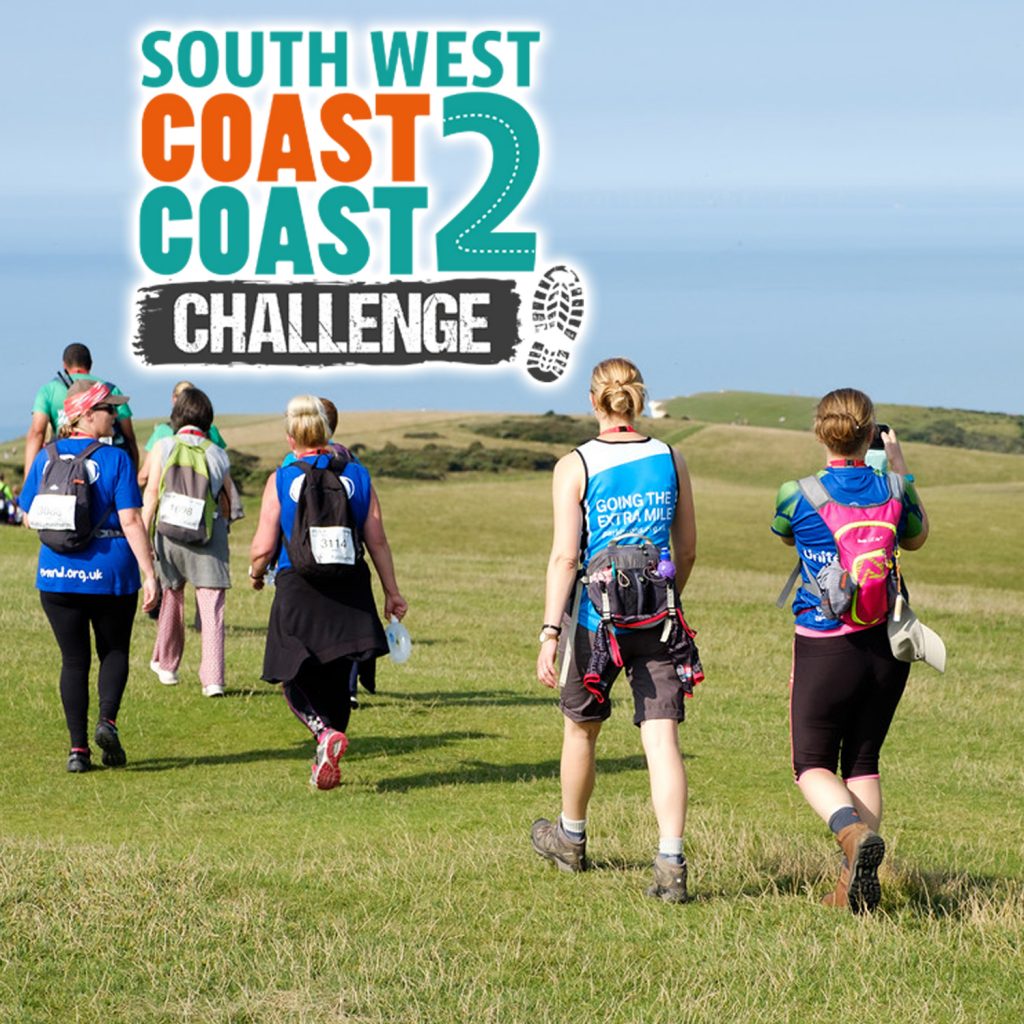 Join as Individual or Team
100km Full Challenge
Half or 1/4 Challenge options
Rest stops – free food & drink
ALL meals/ food included!
Medics, massage, and pace walkers
Medal, T shirt, glass of bubbly!
Walk at Your Pace – 24 hours+
Run or Jog – set a New Goal!
2 Day Full 'Daylight' option
Camping options available
Pre-event training support + app
It's Your Challenge – Your Way!
SIGN UP & FUNDRAISING OPTIONS:
1. Charity Sponsorship – you pay a small registration fee, do lots of fundraising and we cover the cost of your event place!
2. Mixed Funding – pay half of the event place cost yourself, fundraise a bit less and we pay the balance of the event place cost.
3. Self Fund – you pay the full cost of the event place – fundraise whatever you want, with no set target or deadline, and there's no cost at all to the charity!
Visit the Challenge website for all the info: https://www.ultrachallenge.com/coast-2-coast/sign-up-for-charity
When you sign up for this challenge, our team will be in touch and provide you with more detailed information and tips on fundraising.
Download the South West Coast 2 Coast Challenge Fact Sheet to find more details about the route, what support is provided and the pricing.